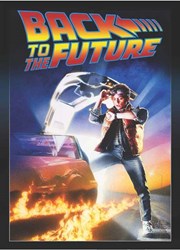 The City of Round Rock's popular Moves in the Park film series is heading downtown this fall.
(PRWEB) September 12, 2013
Movies in the Park is going downtown.
Movies in the Park is a series of free films sponsored by the City of Round Rock. Each year, the City offers movies at Old Settlers Park in the summer. This year, we are extending the series to fall in our new downtown parks.
Round Rock residents and visitors bring blankets or lawn chairs (and often a picnic dinner, or purchase dinner from our food vendors) for a fun and relaxing evening under the beautiful night sky.
Dogs, picnics and lawn chairs are welcome. Alcoholic beverages and glass are not permitted in the park. We do provide recycling bins, but ask that movie-goers help us out by packing out all their own trash. Smoking is also prohibited in the park.
Movies in the Park will start at sundown. Here are the dates:
Friday, Sept. 13, Back to the Future, 7:30 p.m.
Centennial Plaza, 301 West Bagdad Ave.
Friday, Oct. 25, My Boyfriends Back, 8 p.m. Come early for 'Zumbie' (our Zombie/Zumba fun exercise treat at 6 p.m. $5 fee, register at roundrockrecreation.com)
Centennial Plaza, 301 W. Bagdad Ave.
Friday, Nov. 8, Pretty in Pink, 7 p.m.
Main Street Plaza, 221 E. Main St.
For more information, contact Kristin Brown at kbrown(at)roundrocktexas(dot)gov, 512.218.5447.