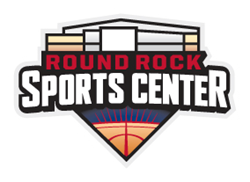 (PRWEB) April 22, 2014
The Round Rock Sports Center is pleased to offer high level training for young athletes who desire to take the next step in improving their abilities.
Training programs include:
RRSC Basketball Academy: Designed to allow your athlete to develop, improve, and advance while working with an experienced coaching staff. Open to athletes ages 9-15. 5:30-7 p.m. Tuesdays (Ages 12-15) & Thursdays (Ages 9-11) June 10-Aug. 21; $210
RRSC Speed & Agility Training: In partnership with CoreSpeed Gym, this training program is designed to produce power and speed, with the least amount of resistance, thus reducing the risk of injury. Open to athletes ages 10-18. 7-8 p.m. Tuesdays and Thursdays June 10-Aug. 21; $225
I'm Possible Basketball Camp: I'm Possible is the world's largest skill enhancement training movement known for innovative, effective, and original training methods. Open to athletes ages 9-16. 9 a.m.-12 p.m. Monday-Thursday July 21-25; $285
Nike Ultimate Champions Basketball Camp: Ultimate Champions has become one of the nation's premier basketball training programs by teaching principles of success through basketball. Open to athletes ages 8-17. 9 a.m.-4:30 p.m. Aug. 18-21; $275
For more information and to register visit RRSportsCenter.com or email sportscenter(at)aroundrocktexas(dot)gov.