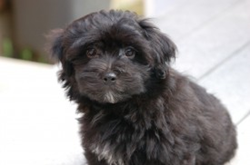 Puppy mills....place the welfare of their animals beneath their own financial success, which often results in producing dogs that are neglected, unhealthy, and emotionally abused.
Charlestown, RI (PRWEB) April 15, 2014
News outlets have recently focused much of their attention on stories stressing the importance of the adoption vs. purchase of dogs and the consequence of knowing where one's pet comes from. Many activists have stressed the significance of adopting animals from local shelters, while simultaneously spreading facts about the abhorrent conditions that animals from puppy-mills live in. Their message is clear: always adopt, never purchase. Activists will say and do almost anything to turn good people away from good breeders including rallying troops to jump on their bandwagon of mistruths against anyone actually breeding dogs. The demonization of puppy mills and the idolization of shelters leaves reputable breeders caught in the middle. Too often, such businesses are grouped with the puppy mills– labeled as uncaring and irresponsible exploiters of dogs who are only in the business to make money. Royal Flush Havanese shares with readers the reasons to buy from a reputable breeder, and helps to outline the differences between the illegal operations termed puppy mills with less than desirable methods and motives, and local, small-scale breeders whose purpose is to place excellent quality puppies in great homes for a lifetime of love and smiles.
Although both puppy mills and dog-breeders ultimately work to breed dogs for sale, the two businesses operate with completely different objectives and goals in mind. Puppy mills are large operations with hundreds to thousands of dogs that aim to produce the greatest number of animals for the lowest expense possible, in order to increase their total profit. These facilities place the welfare of their animals beneath their own financial success, which often results in producing dogs that are neglected, unhealthy, and emotionally abused. On the other hand, local dog-breeders are smaller-scale, professional businesses that typically specialize in one breed of dog, attempting to maintain certain characteristics pertinent to the breed while yielding healthy, happy, well socialized puppies.
Investing in a dog from a well-known, local breeder has just as many benefits as adopting one from a shelter. Some purebred dogs– such as the Havanese– are hypoallergenic, an important characteristic for a family sensitive to allergies, but one that may not be found in many shelter dogs. If looking for a dog with a particular skill, such as herding, breeders will be able to identify which of their puppies have the strongest herding instincts. Additionally, buying a dog from a local breeder gives the buyer a chance to see where the puppy was born, how his/her parents look, and how the breeder treats their dogs. Breeders have known the puppies from the moment they were born, and puppies coming from a local breeder tend to have more socialization from a younger age and are better adapted to indoor living than animals coming from shelters.
Purchasing a dog from a great breeder is not the guilt inducing, irresponsible decision many activists make it out to be. Performing research beforehand is a simple and easy way to make an informed decision on where to buy a purebred, and doing so also helps to force puppy-mill operations out of existence. Responsible breeders always make a conscious effort to support the well being of their dogs before considering any profits they can make off of them. They are licensed to operate their businesses and are conscientious about every aspect of raising the best possible puppies for deserving people. Great breeders are dedicated to constantly researching and implementing the best of everything for their dogs and are committed to a lifetime of supporting their puppy buyers. Royal Flush Havanese works hard to make sure each and every Havanese puppy is adopted by the perfect puppy parent and will be well cared for in the new home through the use of Puppy Application forms and referrals.
Awarded a Certificate of No Complaints and rated A+ for their outstanding dedication to honesty in the business place, customer satisfaction, and ethical policies and procedures by the Better Business Bureau, Royal Flush Havanese is dedicated to producing the finest Havanese puppies for sale and providing outstanding service in their care. For more information about Royal Flush Havanese, now located in both Rhode Island and Florida, check out our website, Facebook page, and YouTube account.