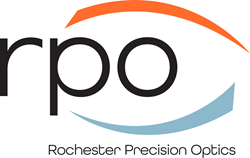 As president of RPO, Dane will accelerate our progress in excellence in optical design and manufacturing.
Rochester, NY (PRWEB) May 25, 2016
Rochester Precision Optics, LLC (RPO) announced today that Dane Hileman has been named president of the company, effective June 13, 2016.
Hileman brings to RPO more that 25 years of engineering and management experience in the optics industry. As president he will focus on enhancing the technical capability and production execution for existing and new customers, as RPO works to become the go-to supplier for companies seeking high performance lenses, lens assemblies and subsystems.
"I look forward to bringing my capabilities in design, development and manufacture of optics and optical products to RPO, to help realize RPO's full potential as a world-class optics company," Hileman said.
Most recently, Hileman was the president of Vectronix Inc., where he was responsible for the day-to-day operations of facilities in New Hampshire, California and Virginia, and was on the board of its wholly owned subsidiary, Optics 1. Prior to this, he was chairman, president and co-owner of Optics 1, Inc., an engineering company that he helped transform into a significant optical development and manufacturing business.
"Dane's appointment is an important milestone in our ongoing work to realize the full technical and manufacturing potential of RPO," said Ken Solinsky, RPO's managing member. "As president of RPO, Dane will accelerate our progress in excellence in optical design and manufacturing. Dane shares my commitment to serve RPO's customers as an outstanding supplier and strategic partner."
RPO is committed to providing its valued customers optical elements and assemblies with excellent performance, on-time deliveries and outstanding value.
About Rochester Precision Optics
Rochester Precision Optics (http://www.rpoptics.com) is a proven partner to market leaders in medical device, security, defense, life sciences and consumer goods manufacturing. RPO's team of expert mechanical engineers, optical engineers and lens designers offers complete design and manufacturing services, from prototype to high volume fabrication and assembly. RPO's vertically integrated manufacturing facility offers the latest automated optical molding, diamond turning, advanced thin film coating and precision machine centers.