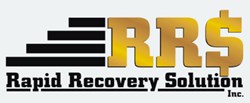 Bohemia, NY (PRWEB) December 06, 2013
Rapid Recovery Solution, Inc. endorses four effects methods of reducing mortgage burdens for consumers.
According to a November 27 article from Yahoo! Homes titled "Smart Refinancing Options For the Cash-Strapped Homeowner" the stress of satisfying mortgage payments can be eased through a number of savvy techniques. To start, consumers whose loan-to-value ratio has increased to more than 80 percent can take advantage of the Home Affordable Refinance Program (HARP 2.0) as a means to refinance. The mortgage must have been purchased before May 31, 2009 and be owned or guaranteed by Fannie Mae or Freddie Mac to qualify.
Second, a 40-year mortgage is an attractive option for homeowners who require more than the classic 30 years to satisfy the loan. Conversely, 30-year mortgages can be converted to 15 to minimize interest rates, which can often be reduced by a full percentage point. Lastly, many consumers spurn the idea of refinancing due to the added expenses from the process. However, no-cost refinancing options allow homeowners to include such fees as closing costs into the mortgage payments. The interest rate will be marginally higher, but no cash will be committed up front.
John Monderine, CEO of Rapid Recovery Solution, provides insight. "There is a widespread perception among homeowners that a 30-year mortgage is a 30-year commitment to the initial terms. However, as the article outlines, there are a variety of options for consumers to adjust existing mortgages as their finances change." Monderine continues. "Continentally monitoring the refinancing options offered by banks can pay off in the long run. Experts in the collection services industry can also provide unique advice for homeowners looking to save money each month."
Founded in 2006, Rapid Recovery Solution, Inc. is headquartered at the highest point of beautiful Long Island. Rapid Recovery Collection Agency is committed to recovering your funds. We believe that every debtor has the ability to pay if motivated correctly. We DO NOT alienate the debtors; we attempt to align with them and offer a number of ways to resolve not only your debt but also all their debts.