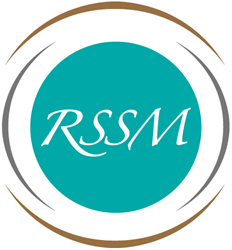 "The new website reflects our firm's continued growth, breadth of capabilities and commitment to serving clients," said Alan Willinger, Co-Managing Partner of RSSM. "The site's refreshed and simplified look, combined with enhanced content, improved search
New York, NY (PRWEB) June 04, 2015
RSSM CPA LLP ("RSSM"), a leading CPA and strategic advisory firm based in New York, today announced it has launched a rebranded company website to support the firm's accelerating business momentum.
"The new website reflects our firm's continued growth, breadth of capabilities and commitment to serving clients," said Alan Willinger, Co-Managing Partner of RSSM. "The site's refreshed and simplified look, combined with enhanced content, improved search functionality and optimization for mobile devices allows clients, prospects and future employees a better interactive experience."
The new website features a clean, modern and dynamic visual design that is extremely easy for users to navigate. Its key features include a redesigned layout, streamlined navigation, improved search capability and integrated social media channels. The site also provides ready access to biographies of the firm's personnel and experts in specialty practice areas.
Alisa Morris, Director of Marketing for RSSM, added: "We are very pleased with the new website, which will give our audiences a variety of convenient ways to engage with us - from downloadable content and social media channels to email newsletters - in a fresh, modern look that speaks to the energy and excitement within our firm."
The new website can be found at: http://www.rssmcpa.com.