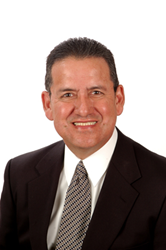 "Many educators in the past have made what they thought was the best decision on their retirement options, only to regret it afterwards
San Marcos, Texas (PRWEB) February 26, 2014
Educator-Financial Adviser, Ruben Ruiz promotes awareness and provides consulting services to teachers and educators for money management and retirement planning. Mr. Ruiz's passion is making sure that educators get the maximum income from all their retirement choices from TRS and the ORP retirement programs.
"Many educators in the past have made what they thought was the best decision on their retirement options, only to regret it afterwards," says Ruiz.
Over 90% of public schools in Texas do not participate in Social Security because they have chosen to use the Teacher Retirement System of Texas. The majority of participants from colleges & universities are also enrolled in TRS.
The TRS retirement plan is a 'Defined Benefit Plan' which at one time was the only type of retirement plan offered in the USA, and it was the plan that went with Social Security, to retire at age '65' and receive a gold watch too. But today almost all of the fortune 1000, private companies and non-profit use the 'Defined Contribution Retirement Plan'.
There are several reasons for this: the biggest one is because longevity has increased in America due to medical treatments and innovations, and the majority of Americans are actively participating in healthier lifestyle choices. This is a major problem for 'Defined Benefit Plans' like TRS, and ERS.
The current drawbacks in most Defined Benefit plans is the 'monthly pension' amount is the same amount every month. Which sounds good on the outside, but when you do the math, members are losing at least 3% a year to inflation.
That is why the new workshops will show educators what the best options for retirement are. We have increased the number of workshops to 20 offered at several locations, dates and times from March to June of this year.
"Each attendee will receive a big folder of informative handouts, articles, reports, worksheets, and a flash drive with additional information on retirement," says Ruiz.
The solution to this is planning. Ruiz makes it his life goal to offer financial services to teachers that encourage them to plan and save for their retirement.
Our seminars, workshops, continuing education schools are designed to help educators get into the 20% of educators that have made all the right retirement decisions and done some good planning for their lifestyle.
For more information on these helpful seminars visit RRuizteacheradvisor website, or sign up for the retirement seminars, or register now at our Eventbrite website. The seminars will be held from the end of this Month, February to late June.