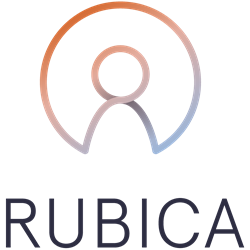 the highest level of personal cyber safety available on the market
San Francisco, CA (PRWEB) May 16, 2017
As corporations continue to upgrade their cyber defenses, cyber criminals have turned to easier targets: individuals and their families. To counter this trend and reduce the overall incidence of cyber crime worldwide, industry leaders have invested $5.6 million in Rubica to make the highest level of personal cyber security accessible to more people – particularly individuals who are prime targets for criminals.
Prior to seed series funding, the Rubica service has been protecting a limited group of high-profile individuals who were clients of Concentric Advisors, Rubica's former parent company. Rubica is seeing growing demand for its service thanks to its 24/7 team of US-based cyber security experts previously with top security organizations like NSA, US Navy and Scotland Yard. These experts use customized machine learning tools to keep customers, and their families, safe via an app that takes just a few minutes to install and protects discreetly in the background. Rubica cyber security experts also are available as around-the-clock advisors, providing cyber hygiene tips and answering customer questions.
Rubica stands with a mission: to restore safety to your digital world. This ambitious vision and market opportunity attracted four strong VCs to the seed round, including Lerer Hippeau Ventures, the New York-based firm behind Huffington Post; Slow Ventures, the Silicon Valley firm with Facebook roots; Upfront Ventures, the Los Angeles firm that backed Maker Studios and TrueCar; and Expa, also hailing from San Francisco and noted for Uber.
"Highly sophisticated digital organized crime groups can easily outsmart the basic security tools most people currently use," said Eric Hippeau from Lerer Hippeau Ventures. "Rubica is restoring this imbalance and allowing people to obtain the highest level of personal cyber safety available on the market, while making it easy for them to use."
"This impressive group of leading investors that believe in Rubica is testament to the urgent personal cyber security situation we find ourselves in today," said Roderick Jones, Rubica's founder and CEO. "Software alone isn't sufficient to combat cyber criminals. By putting humans with custom machine-learning tools on the front lines, Rubica keeps the digital lives of our customers, and their families, safe and private.
About Rubica
Rubica offers the highest level of cyber security to protect individuals, their families and business networks. Rubica was born from Concentric Advisors, a consultancy that provides physical and digital security for some of the world's most prominent individuals. Rubica's cyber security experts bring experience from top organizations like NSA, US Navy and Scotland Yard and analyze data and custom build machine-learning tools to protect and secure Rubica clients. Rubica is based in San Francisco and Seattle. To learn more, visit http://www.rubica.com.