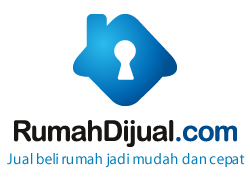 RumahDijual.com emerges as the top property portal in Indonesia.
(PRWEB) May 13, 2014
According to the latest traffic data made available by SimilarWeb, RumahDijual.com has emerged as the top property portal in Indonesia, stronger than competitors in a number of key metrics.
This position is achieved after serving the Indonesian real estate market for more than three years. According to the internal Google Analytics data, currently RumahDijual.com receives more than 900,000 unique visitors, which is a 45% improvement compared to the same time period last year.
"Indonesia has a lot of potential that is still unrealized. Internet penetration, and the online culture, is still lagging behind compared to other neighboring countries. However, the competition in the property portal space is already fierce, and many foreign players have entered the market recently." said Yohanes Aristianto, founder of RumahDijual.com.
RumahDijual.com's strategy for this nascent market is simple: create the best experience for users. This means providing an easy-to-use interface and a fast-loading website. From day one, the focus is to help people buy/sell/rent their properties in the easiest and fastest way possible.
"This relentless focus enables RumahDijual.com to grow organically, with users telling their friends to use the website. We have never advertised on AdWords, TV, radio or print. We have no sales or marketing team at all. Instead, we focus on user experience, providing value for the users. Everything grows organically thanks to that approach."
About RumahDijual.com
Operating since October 2010, RumahDijual.com is an online platform for property agents and home owners to market their properties. It covers all major cities in Indonesia.
Contact information
For more information, please contact:
Yohanes Aristianto
Email: arispr(at)rumahdijual(dot)com
SMS: +62 817 858 131
http://rumahdijual.com/
Reference:
Traffic data obtained from SimilarWeb: http://bit.ly/rd-compare
RumahDijual.com Full PDF Documents Download: http://rumahdijual.com/press/RumahDijual-PR-5-2014-1.pdf