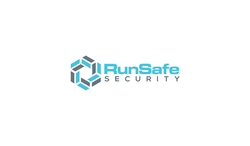 "Today's news reflects the next step on our mission to fundamentally disrupt attacker economics," said Joseph Saunders, RunSafe Security's founder & CEO. "The vast majority of software publishers and enterprise that build software or use open source software want security built into their products b
MCLEAN, Va. (PRWEB) July 22, 2019
RunSafe Security, the pioneer of a patented cyberhardening process for hardening software binaries, today announced the acquisition of a load-time function-based randomization tool from Immunant Inc. to help automate security protections across the software development lifecycle. The tool, which will become part of Alkemist, RunSafe Security's proprietary cyberhardening technology, will expand the product from binary based transforms, including basic block randomization and stack frame randomization, to include source code coverage, enabling Load-time Function Randomization easily integrated into build toolchains at compilation. For customers, the addition of source-based transforms will help shrink the attack surface, thereby making exploit writing harder for attackers while also increasing resilience to information leakage and memory corruption errors.
"Today's news reflects the next step on our mission to fundamentally disrupt attacker economics," said Joseph Saunders, RunSafe Security's founder & CEO. "The vast majority of software publishers and enterprise that build software or use open source software want security built into their products but don't want to be slowed down. With the expansion of Alkemist to include function-based randomization as an automated step in build toolchains, our technology offers more ways to significantly reduce the attack surface for the majority of organizations and government agencies that use open source, internally developed software, and third-party binaries."
RunSafe Security's Alkemist uses easily deployable Runtime Application Self Protection (RASP) and Moving Target Defense (MTD) methods to significantly reduce risk by precluding exploits from spreading across multiple devices and networks. Originally borne out of a research project for the Advanced Research Projects Agency of the Department of Defense, Alkemist is the only automated cyberhardening tool to protect binaries while leaving each system functionally identical, but logically unique. With the advent of RunSafe Security's new capabilities, Alkemist can now insert both source-based and binary-based transforms into the automation and orchestration of the software build and deploy processes, empowering DevSecOps, CI/CD pipelines, security teams and organizations that need proven cloud and container security solutions.
"The addition of Load-Time Function Randomization to RunSafe's Alkemist is another milestone for a company that is quickly building a reputation for making innovative security easy to deploy," said Agustin Roca, Embedded Solutions at Vertiv. "From our perspective, the addition of source code coverage to Avocent Core Insight means that we have more opportunities to deploy RunSafe's cyberhardening process to shrink the attack surfaces and reduce overall risk."
RunSafe Security's Alkemist reduces the attack surface used to compromise firmware, operating systems, information technology, operational technology, IoT, and embedded software in power plants and utilities, data centers and communications networks, vehicles, and medical devices. The product includes deployment and testing guidelines and best practices, examples of make files and support so software developers can focus on productivity while incorporating security into every build automatically.
Financial terms of the acquisition were not disclosed. For more information on RunSafe Security, visit http://www.runsafesecurity.com and follow @runsafesecurity.
About RunSafe Security
RunSafe Security is the pioneer of a patented cyberhardening transformation process designed to disrupt attackers and protect vulnerable software assets. With the ability to make each unit functionally identical but logically unique, RunSafe Security renders threats inert by eliminating attack vectors, significantly reducing vulnerabilities and denying malware the uniformity required to propagate. Headquartered in McLean, Virginia, with an office in Huntsville, Alabama, RunSafe Security's customers span the enterprise, critical infrastructure, IIoT, automotive, medical and national security industries.