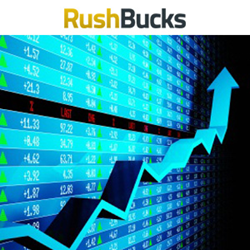 RushBucks is one of the leading marketing affiliate programs in the industry.
Belize City, Belize (PRWEB) April 01, 2014
Global Account Management
RushBucks strives to be the best in the binary options affiliate program industry. As affiliation and trading differ all over the world, RushBucks has added several language speakers to their affiliate manager team. These affiliate managers are experts in their specific target markets. Now, RushBucks has account managers that speak Japanese, Russian, Italian, German, Arabic and Spanish. This affiliate program believes that all of their binary options affiliates should have access to the language of their choice for the most optimal experience and to earn the highest conversions. Furthermore, RushBucks is planning on adding additional language speakers in the near future.
iGB Affiliate Conference Participation
It's your turn to join the RushBucks team at the upcoming iGB Affiliate conference. RushBucks is proud to announce that they will now have a booth at the upcoming Amsterdam Affiliate Conference. It is expected that the conference will have over 3,200 participants with more than half being affiliates. It will offer 100 speakers and 40 different educational sessions. This 2-day conference is hosted by iGB Affiliates and will take place June 24 through June 27. The conference is an incredible opportunity to build new partnerships and maintain existing relationships with affiliates and brokers. If you are attending, make sure to stop by the RushBucks booth at H16.
What's New with Our Brokers?
TradeRush, Boss Capital and Redwood Options are all represented by the RushBucks affiliate program. All three of these binary options brokers offer new webinar sessions for their traders. The webinars range from live signals before the releases of important financial events to money management skills. These webinar sessions teach traders how to trade binary options and offer the best trading strategies so traders can earn the highest profits. Boss Capital is RushBucks' newest and fastest growing broker. Boss Capital has just added 30 second trading to their unique platform. Additionally, they have added an entire media section where traders can view a range of binary options videos to ensure the most optimal trading tactics.
About RushBucks
RushBucks is one of the leading marketing affiliate programs in the industry. RushBucks is the binary options affiliate program for the brokers TradeRush, Redwood Options and its most recently added broker, Boss Capital. The binary options affiliate program has one of the most exceptional CPA rates and parent affiliation percentages in the industry. Affiliates receive their payouts promptly on the 15th of every calendar month and are provided with customized marketing tools in order to ensure the best binary options conversion.
Want to Become an Affiliate?
RushBucks is always looking for new and reliable affiliates to join their team. If you think you have what it takes to become a part of the best affiliate program, then sign up at http://www.RushBucks.com. After sign up, an affiliate manager will get in touch with you. There are affiliate managers that are experts in numerous countries, so affiliates can feel free to sign up in the language they are most comfortable with. Don't wait, join RushBucks and start earning some of the highest payouts in the affiliate industry.