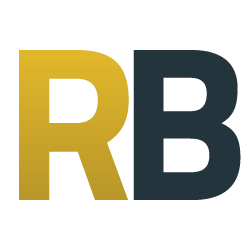 RushBucks is excited to reveal their special February promotion.
Belize City, Belize (PRWEB) February 19, 2014
NEW AFFILIATE BROKER
RushBucks is proud to announce their third binary options broker, Boss Capital. Boss Capital is one of the newest players on the binary options playing field. Powered by Tech Financials, Boss Capital is said to be one of the top binary options platforms. Boss Capital offers one of the highest payouts in the binary options world, a substantial 85 percent. RushBucks has the reputation for being the most rewarding binary options affiliate program by consistently checking out new brands and opportunities. Now RushBucks affiliates have the option to market the three popular binary options brands, BossCapital.com, TradeRush.com and RedwoodOptions.com.
AFFILIATE CONFERENCES
For the third year in a row, RushBucks representatives attended the largest expo for affiliates in London, hosted by the iGaming Business. Additionally, the Financial Partners Expo was introduced this year with the aim to provide an educational and networking platform for online affiliates and new brokers. RushBucks had over nine representatives that attended the expo. "This expo was extremely beneficial for me, I met a lot of people in the industry and made numerous connections that will help me with my future affiliate endeavors," said Michael Kazula, a RushBucks affiliate manager. The next affiliate conference will be held in Amsterdam from June 24 through the 27th. It is expected that over 3,200 people will attend this event. RushBucks is proud to announce that for the first time they will be hosting a booth at the event. RushBucks encourages affiliates to participate in these events, as they serve as a great way to network. Most importantly, these conferences are free of charge for affiliates.
PAYOUTS AND PROMOTIONS
RushBucks is excited to reveal their special February promotion. They are offering a $1,000 bonus to any new affiliate who sends 10 new depositing traders to any of the RushBucks brands. This is a one of a kind offer and RushBucks hopes that many of their affiliates will take part. RushBucks is known to have one of the most exceptional CPA rates and parent affiliation percentages in the binary options affiliate industry. Affiliates receive their payouts without any hassle on the 15th of each calendar month! RushBucks has numerous payout methods such as Wire transfers, Money bookers and WebMoney. Don't wait, become a RushBucks binary option affiliate today.
WHATS NEW WITH OUR BROKERS
Now customers can sign up via engaging landing pages, complete with interactive videos that teach trading skills. These new marketing campaigns have been shown to lead to high conversion rates. These campaigns include interactive videos and webinar style sessions. Also, all three of the brokers offer numerous webinar sessions for their clients. These webinar sessions teach traders how to trade binary options and offer trading strategies in order to earn the highest profits. In addition, the brokers have an updated asset index. Each broker has over 150 different tradable assets from currency pairs, stocks, indices and commodities. All of the assets and descriptions can be viewed via their websites (TradeRush.Com, RedwoodOptions.com and BossCapital.Com) by clicking on the Asset Index tab.
WANT TO BECOME AN AFFILIATE?
If you think you have what it takes to become a part of the best affiliate program, then sign up RushBucks.com. Once you sign up, an affiliate manager will contact you shortly. Join the RushBucks team and gain the potential to receive some of the highest payouts in the affiliate industry.