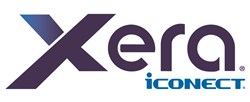 Reston, VA (PRWEB) July 25, 2013
iCONECT® Development LLC, technology leaders who reach beyond the status quo with an intuitive and flexible document review platform that works the way you think, announces today the addition of the Russian language to the XERA interface portfolio in its most recent release. XERA's ability to customize the language of the interface to the language of the user, enabling control and confidence with simple instructions throughout the program, is vital to collaborative communication.
"Given our continuous focus on market needs, we have enhanced our interface portfolio with another key language," says Iram Arras, iCONECT's vice president of product strategy. "Review products must offer complete accessibility; this recent release of XERA emphasizes the significance of expanding litigation in BRIC countries."
Russian was chosen based on the volume of work emerging from that region. Jurisdictional conflicts between courts of different countries are an unavoidable consequence of developed global trade. The recent increase in litigation between Russian businesses in foreign jurisdictions underscores the necessity for attorneys to engage in legal review in their native language. The addition of Russian to the interface now allows experts, as well as in-house and outside counsel, to collaborate on the same document collection.
Languages also supported in XERA include Spanish, French, German and Mandarin. Users in different countries can access the same data through their language of choice, selected via the login screen. Document viewing and text searching in the chosen language is also supported, including the ability to create redaction text, issue tags and manage attorney notes in multiple foreign languages. All software text, including navigation buttons, is displayed in the selected language.
XERA, an intuitive, multi-browser, hosted eDiscovery review platform, provides legal professionals with unprecedented control and cost savings over the entire eDiscovery review process. XERA works the way you think, with knowledge-guiding technology that creates the power of full integration. Operating on a SQL® or Oracle® database, XERA empowers legal teams to maximize productivity through its easy to navigate interface, enhanced social collaboration and remote accessibility features. For additional XERA product information and interactive videos, please visit http://www.iconect.com/xera.
ABOUT iCONECT DEVELOPMENT, LLC
iCONECT Development, LLC is a global market leader and the first to provide a combination of innovative eDiscovery software products, client support services and strategic partnership programs to empower litigation professionals within the legal industry to maximize financial returns, minimize costs and streamline processes.
As early innovators of eDiscovery review software since 1999, and with the recent release of its revolutionary web-based, XERA eDiscovery Review Platform, iCONECT continues to raise the bar for the advancement in new technologies through a genuine, consultative approach with legal service providers (LSPs), law firms, government agencies and corporations across multiple markets. iCONECT's worldwide corporate headquarters are based in Reston, VA (Washington, D.C.) with satellite offices in Los Angeles, California and London, Canada.
iCONECT, XERA and the iCONECT logo are registered trademarks of iCONECT Development, LLC or its affiliates in the U.S. and other countries. Other names may be trademarks of their respective owners.