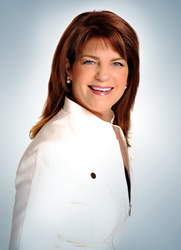 I love the multi-facets of the work of meeting the challenges, making a difference in people's lives, sharing and building relationships
(PRWEB) September 16, 2015
Ruth Harle is the Associate Managing Broker for The Ruth Harle Group, and this year she celebrates her 25th anniversary as a broker serving the Greater Seattle Communities. Her "3 prong niche specialty" includes properties along the Lake Washington / Lake Sammamish Waterfront, Equestrian Properties, and estate homes on acreage in the greater Eastside communities.
"It's more than just a job to me," she explains. "I love the multi-facets of the work of meeting the challenges, making a difference in people's lives, sharing and building relationships. Helping my clients and becoming their pathfinder and guide through the complexities of buying and selling their home is what makes my business so rewarding."
According Ruth's website, her knack for "pathfinding" developed early in life. "The privilege of growing up on the Austrian ski slopes, leads to my passion for alpine touring and skiing. I often transfer that skill of confidence into life and business challenges.
As an adult, Ruth and and her family have enjoyed the "acreage lifestyle with horses, dogs, and the gamut of animals," and Ruth's daughter will be riding for California's NCAA equestrian team. It seems that success may very well run in this family. Ruth describes her own "go for the gold" mentality as something that took shape while she witnessed her father coach two gold medalists on the American Olympic Figure Skating Team. Perhaps it comes as no surprise that Ruth has won the Five Star Real Estate Award in years past.
Ruth attributes her success to the continued support of her clients. "I am grateful to work with some fabulous clients! I truly appreciate their trust and willingness to refer me to their friends and family. Trust means everything to me, as I strive to maintain my reputation... to get the job done with my client's interest in mind. Being recognized year after year means a great deal to me, as client satisfaction is what I have built my business on over the last 25 years. Thank you for your continued support!"