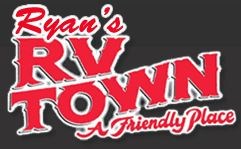 Those who choose one of these locations will not be disappointed.
Seattle, WA (PRWEB) August 08, 2013
Ryan's RV Town, a long-time RV dealership local to Washington, is saving vacationers time and bringing them pleasure with an informational article on 5 scenic RVing spots. Complete with pictures of each location, this is perfect for any camper or RVer looking to relax in the beauty of nature.
Topping the list is Mount Rainier National Park, an awe-inspiring venue located on the state's highest and most majestic mountain. The article states, "The crew at Mt. Rainier National Park offers year-round activities for both adults and children. These include snowshoe walks, winter camping and sledding, along with many hikes and trails through the Park's most scenic areas." In all the Pacific Northwest, a more magnificent vista is hard to find.
The article covers 4 other venues perfect for vacationing couples or families. From the popular Mt. St. Helens National Park to the 1,800 acres of campground on Cape Disappointment State Park, the RV owner or renter who chooses one of these locations will not be disappointed.
About Ryan's RV Town:
One of the most experienced RV companies in the area, Ryan's RV Town's staff is built entirely of professionals who have all been in the business for over ten years at least. Customers will be pleased to work with people who know their trade and do excellent work. For those looking to rent or buy RV's, Ryan's RV Town offers an extensive selection of vehicles and parts. Visit http://www.rvtown.com for helpful information and exceptional service.