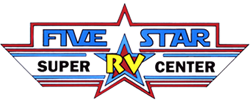 Five Star has become a vital resource to the national RV community.
Everett, WA (PRWEB) September 24, 2013
Information is great, but reliable information is so much more valuable. Five Star RV not only understands this fact, but is now utilizing it by providing high quality guides and articles for consumers across the nation. From explaining the merits of proper RV winterization to showing beginners how to empty an RV sewage tank, Five Star RV has dedicated and plans to continue to dedicate themselves to customer satisfaction and peace of mind.
Consumers Professional insight, hours of locational research, and entertaining narratives are poured into each article, creating a unique experience for each and every reader. In a piece regarding vacation preparation, for example, Five Star writes, "Stock your RV with an up-to-date road map, a functioning GPS, and a couple of extra light bulbs, as well as a good camera and memory card. Additionally, mark out where you'll be staying along the way. Find out as much as you can about your campsite. Are pets allowed? Be sure Fifi is invited before you arrive."
Free information is everywhere. However, not all of that info is worth reading. Five Star RV has provided free content resources that are also high quality. In addition to their exceptional RV rental, sales, and consignment services, this is making and will continue to make Five Star a vital piece to the national RV community.
About Five Star RV Sales:
Five Star strives to serve potential RV buyers and renters, offering exceptional professionalism in every area of expertise. Their consignment system has sold hundreds of RVs, placing private owners in position saturated with honesty, integrity, and most importantly, more cash for their sold RV. Visit http://www.fivestarrvs.com today and learn more.