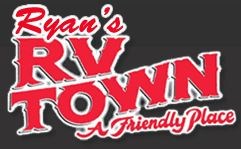 RV Town focuses on helping inform travelers of every kind in first aid foresight.
Everett, WA (PRWEB) August 15, 2013
Caring for an injury is stressful and frightening. In the great outdoors, treating an injury can be even more nerve-racking, especially if the caregiver is inexperienced. With this in mind, Ryan's RV Town has released an article full of first aid tips and guidance, thereby promoting safer hikes and camping trips.
The article begins with general first aid knowledge, encouraging readers to take classes from the American Red Cross or other certified medical organizations. "Online resources, local classes, and portable manuals can all give you valuable first aid information," RV Town states. "...further your basic knowledge of first aid and be better prepared for accidents on the hiking trail."
From there, the blog post lists various items needed for proper and efficient first aid application. Antibiotic ointment and sterile dressing are both named, including precautionary measures such as a first aid manual and latex gloves. Throughout the entire article, RV Town focuses on helping inform travelers of every kind in first aid foresight. Preparing for the worst is one of the best thing a hiker, camper, or RVer can do.
About RV Town:
One of the most experienced RV companies in the area, Ryan's RV Town's staff is built entirely of professionals who have all been in the business for over ten years at least. Customers will be pleased to work with people who know their trade and do excellent work. For those looking to rent or buy RV's, Ryan's RV Town offers an extensive selection of vehicles and parts. Visit http://www.rvtown.com for helpful information and exceptional service.