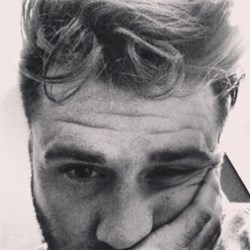 When you make the decisions that I did you either find your purpose and compassion or you run even further from them. Ryan Ryskamp, Founder, Aplomb & The Creative Conspiracy
Washington, DC (PRWEB) September 27, 2013
Indie online clothing retailer Aplomb & The Creative Conspiracy believes ideas are worth wearing. The Founder, Ryan Ryskamp, recently revamped their business model to eliminate cash exchange, and instead promote the exchange of ideas. To prove his new business model he took to Kickstarter and successfully received funding mid-way through their campaign coming to an end on September 29th. This came just 4 months after he was released from the custody of The Federal Bureau of Prisons.
The company's new name, Aplomb & The Creative Conspiracy, directly recognizes the importance of community-driven ideation in the company title. Ryskamp developed this concept while serving his 3-year Federal prison term for Conspiracy to Distribute Marijuana: http://www.justice.gov/usao/vae/news/2010/07/20100716ryskampnr.html
Read the full article here: http://iloveyourtshirt.com/new,Ryan-Ryskamp-Revamps-Online-Retail-Apparel-Business-Model-to-Use-Activism-as-Currency-Instead-of-Money.