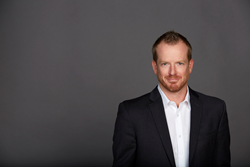 Ryan Foland to help OCTA employees involved in Leadership Development Academy learn to better communicate innovative ideas using his 3-1-3 Theory.
Orange, California (PRWEB) March 14, 2017
Ryan Foland, Communication Strategist and Managing Partner of InfluenceTree, a personal brand accelerator, will be presenting his 3-1-3 Theory on pitching ideas to mid-managers involved in the Leadership Development Academy (LDA) at the Orange County Transportation Authority (OCTA). Foland will be helping the leadership group gain exposure and skills in better understanding how to pitch their ideas for a new internally run OCTA ideation initiative called Red Box.
The LDA is a fourteen month program for OCTA employees to learn strength-based leadership approaches designed to build core strategic competencies. The Red Box project is a new development experience that tasks LDA members with researching, building and pitching innovative ideas in line with the mission and vision of OCTA. The projects are to include a pilot, prototype and iterative approach of implementation.
"I love to see large companies encouraging their employees to create new ideas within existing systems to make them more effective and efficient," said Foland. "Being able to share information in a clear and succinct way is crucial when successfully communicating new ideas. The 3-1-3 Theory is a valuable discovery process that helps to distill down the core elements of your idea in a way that people can understand."
Foland's workshop will be focused on his 3-1-3 Theory, a step-by-step method that gives structure to the pitching process. He helps individuals break down ideas into three sentences, then further condense the idea into one sentence, and how the idea can be boiled down to three words.
About Ryan Foland:
Ryan Foland coaches leaders worldwide on the art of simplifying spoken and written messaging for greater impact. Foland has been recognized by Inc. Magazine as a Top Youth Marketer in 2016 and named by Entrepreneur Magazine as a Top Personal Branding Expert in 2017. Ryan's company, InfluenceTree, specializes in helping individuals and companies discover, communicate and grow their brands. To learn more about Ryan or to book him to speak at your company, visit his website http://www.RyanFoland.com.
About OCTA:
Since its formation in 1991, the Orange County Transportation Authority (OCTA) has kept residents and commuters moving throughout the 34 cities and unincorporated areas of Orange County. OCTA's responsibilities, programs and services impact every aspect of transportation within the state's third largest county.
OCTA keeps people moving by reducing freeway congestion, improving safety and efficiency on our local roads, providing bus service and regional multimodal connections, helping people find ways to leave their cars home, and providing safe, convenient transportation to those with special needs.