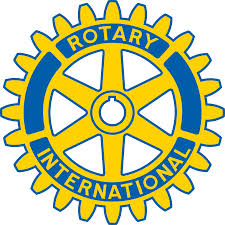 "We are very excited to be able to send five students this year to the conference and bring back what they have learned to our community." says Janet Hubbell, Fort Dodge Noon Rotary President
Fort Dodge, IA (PRWEB) May 27, 2015
The Rotary International organization works towards connecting leaders from all continents, cultures, and occupations. The Rotary Youth Leadership Awards (RYLA) program is one of the ways that Rotarians can reach out beyond their service organization and provide leadership opportunities for area students.
The Iowa RYLA is a joint conference of the Rotary Districts 5970 and 6000. As a part of the District 5970, the Fort Dodge Noon Rotary will be sending five students this summer to the six-day leadership conference that will be held at Grinnell College in Grinnell, Iowa. The conference starts on Sunday, July 26th and continues through Friday July 31st.
Objectives of RYLA are to foremost encourage and assist youth leaders and potential leaders in methods of responsible and effective leadership by providing them with a training experience. This opportunity encourages continued and stronger leadership of youth by youth while also publicly recognizing the outstanding qualities of many young people who are rendering service to their schools and communities as leaders.
Over the conference, RYLA will provide foundational leadership skills to the participants. It has been said that leadership cannot be taught, but it must be learned. The students will learn leadership skills through experiential activities, incredible speakers, small group discussions, large group presentations, and in building life-long friendships.
"For the last year, the Fort Dodge Noon Rotary has refocused our community commitment and financial support to furthering educational and leadership activities for our area students. We are very excited to be able to send five students this year to the conference and bring back what they have learned to our community," says Janet Hubbell, Fort Dodge Noon Rotary President.
The students attending this year from the Fort Dodge area schools include Samuel Cook, Lehr Thorson, Madison Bowman, John Woodruff and Madeline Cervene.
The Fort Dodge Noon Rotary meets each Monday at Noon at the Starlite Best Western. Each meeting includes lunch and a program covering a very diverse mix of topics. Other community projects that are sponsored by the Fort Dodge Noon Rotary include scholarships to area students, supporting various civic projects in the community and sponsoring the Snell-Crawford Park in partnership with the City of Fort Dodge. For more information on the Noon Rotary, visit http://www.fortdodgerotary.com/ .