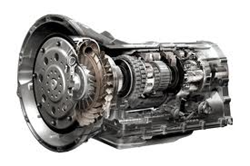 Through OEM GM and NVG models, we are now able to offer the complete range of gearboxes for S10 pickup trucks
Albany, NY (PRWEB) August 25, 2015
The now classic THM200C gearboxes that were first used inside of the Chevrolet S10 truck series were one of the first units supplied nationally at the Preowned Transmissions website in 2014. An upgrade to sourced inventory from suppliers is now making it possible to buy modern S10 transmissions in used condition online. Details about the new models in stock can be reviewed at http://preownedtransmissions.com/chevy-s10-transmissions.
The Hydra-matic builds that were used before the year 1990 in the North American market are among the most common to find as used editions in the USA. The revised automatic inventory now promoted at the Preowned Transmissions website features the 4L60E, 700R4 and the standard edition 4L60. All of these 4-speed gearboxes can now be ordered through the e-commerce system.
"Through OEM GM and NVG models, we are now able to offer the complete range of gearboxes for S10 pickup trucks," one rep from the PreownedTransmissions.com company said.
Due to the recent changes in models, consumers utilizing the inventory search tool will have the ability to locate all part numbers in stock without using a VIN number. The system will accept searches by a model year and return all related units for a particular General Motors vehicle brand.
"The S10, Silverado and Sierra trucks are all supported in our upgraded inventory in 2015, and we will continue to include more electronically programmed units for sale," the rep added.
The Preowned Transmissions company has also increased its listings of heavy-duty gearboxes that are found inside C2500 and higher gasoline and diesel trucks. People visit the company website can begin exploring the stock levels and price changes reflected in the computer system.
About PreownedTransmissions.com
The PreownedTransmissions.com company supports various brands of automotive transmissions that have been acquired as used condition for distribution to consumers nationally. The company web portal built in the year 2013 is now showcasing thousands of different components in stock. The PreownedTransmissions.com now connects consumers with every supplier in the company database offering OEM gearboxes.