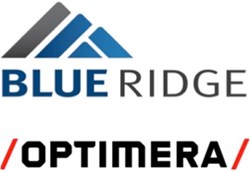 Blue Ridge Analytics has increased the profitability, improved the cash flow and strengthened our competitive position. I expect continued gains...
Atlanta, GA & Oslo, Norway (PRWEB) December 18, 2013
Blue Ridge, leading Cloud demand forecasting and replenishment provider, announced today that Optimera has implemented the company's supply chain analytics solution to capitalize on big data across stores and suppliers and further elevate supply chain performance.
Optimera was motivated to leverage unique capabilities that come as a result of the solution's Cloud-based platform. "We have worldwide access to benchmarking reports that allow us to continuously draw on lessons from the world's leading players. We were also impressed by the flexibility and ease of use of the solution: it is configured with everything from forecasting and replenishment analytics to executive dashboards with strategic, financial insights; yet it is still capable of generating fully customizable reports," said Geir Bærheim, Purchasing Manager.
"After implementing, the system provided a wealth of opportunities for new analysis. We were able to capitalize on new opportunities almost daily. The database analysis allowed us to make more informed decisions and improve category management processes. The system also provides interactive information sharing with suppliers, transporters, and other stakeholders. Because this is a Cloud solution it does not impose any technical constraints on our partners, neither internally nor externally. This provides vast opportunities for the road ahead," asserted Bærheim.
Competition in the building materials market is fierce. "Most companies have a plethora of data, but capitalizing on this data and discerning the right strategy and action for the benefit of the entire organization is the real challenge. Blue Ridge Analytics has increased the profitability, improved the cash flow and strengthened our competitive position. I expect continued gains because we are able to connect logistics and supply chain information to our decision-making across our organization, " says Asbjørn Vennebo, CEO.
Blue Ridge is excited by Optimera's opportunity to accelerate results even further. "We have collaborated with Optimera in the past, and they expressed the need for advanced, powerful, and flexible analytics tools," said Greg White, CEO of Blue Ridge. "Optimera has an impressive team and forward-thinking leadership. As the company continues to leverage the Visibility Analytics application, we only expect them to further strengthen their position as an elite player."
Optimera Ltd
Optimera is the largest player in the sale and distribution of building materials, lumber and interior design with 100 outlets, 1,900 employees, and nearly 7 billion in sales. It operates Optimera Professional, Optimera Trade, Optimera Building Systems and retail chains Fit, Byggi, and Trend. Optimera is part of the international group Saint - Gobain that has 190,000 employees in 64 countries and is Europe's largest distributor of building materials. Read more at http://www.optimera.no.
About Blue Ridge
Blue Ridge Cloud supply chain planning and analytics solutions provide next-level visibility and precision in demand forecasting, planning and replenishment to retailers, distributors, and manufacturers. By optimizing product availability, inventory, and logistics costs, these companies increase cash flow by 50% or more and improve sales by double-digits, while stabilizing or even reducing inventory up to 30%. Blue Ridge demand-driven solutions can be implemented in as little as 90 days and scaled to the most complex supply chains. For more information, visit http://www.blueridgeinventory.com.