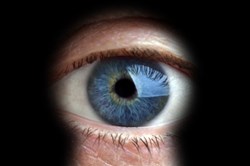 The hope is that users will begin to understand and question their online behaviors.
Simpsonville, SC (PRWEB) October 15, 2013
The JaiRo Project's engineering team recently released a blog series called, "Where are they watching me?" on the project's community website. The series takes an in-depth look at cyber security and privacy, explaining the many possible points of failure that put consumers at risk online.
The goal of the series is to help users understand the key areas of vulnerability and where and how they can protect themselves. The series' topics include; cellular security, the home network, public WiFi, internet service providers, and social media.
The number one piece of advice that series creator Tim Fowler, network engineer at Sabai Technology, hoped to convey is that, "users should be conscious of the dangers and behave accordingly. Take your security and privacy seriously, don't count on a company or service provider to do that for you."
While some readers might find the content scary, tempting them to log off and sport their tinfoil hat, the creators insist that the information is not meant to intimidate, but to inform. "Knowledge is power," continues Fowler, "we aren't socially conditioned yet to protect ourselves online. We know to lock our doors at night, but we haven't learned yet to change our passwords monthly. The hope is that users will begin to understand and question their online behaviors."
The JaiRo Project is an open source router initiative, and the creators know a thing or two about online privacy and security. JaiRo Project is sponsored by Sabai Technology, the leading provider of consumer VPN Routers. Sabai Technology works daily with consumers wanting to increase home network security and protect their privacy online. The JaiRo Project seeks to expand the software and hardware capabilities of users' home networks by providing a powerful, flexible networking solution.
To read the entire "Where are they watching me?" series and learn more about JaiRo Project or Sabai Technology, please visit JaiRoProject.com.
###
Sabai Technology is a young tech company located in Simpsonville, South Carolina. The company has a reputation for great customer service and their advances in consumer VPN Routers. Often billed as the easiest to use and most powerful VPN Router firmware, Sabai OS is the company's current flagship product. In 2012, Sabai Technology introduced the VPN Accelerator, which was it's first foray into an x86 powered device.