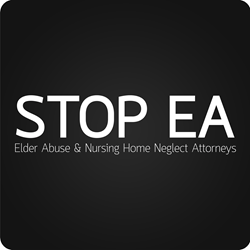 As a group dedicated to this cause, we are calling for grassroots and community groups, multidisciplinary teams, and local, state governmental and non-governmental entities to adopt these priorities
Sacramento, CA (PRWEB) July 31, 2014
The Stop EA campaign is encouraging California decision-makers in the field of elder care to adopt the priorities identified in the recently released [Elder Justice Roadmap to help end elder abuse.
Released by the U.S. Department of Justice and Department of Health and Human Services, the Elder Justice Roadmap identified five priorities critical to understanding and reducing elder abuse and to promoting health, independence and justice for older adults.
1. Awareness: Increase public awareness of elder abuse, a multi-faceted problem that requires a holistic, well-coordinated response in services, education, policy and research.
2. Brain health: Conduct research and enhance focus on cognitive (in)capacity and mental health – critical factors both for victims and perpetrators.
3. Caregiving: Provide better support and training for the tens of millions of paid and unpaid caregivers who play a critical role in preventing elder abuse.
4. Economics: Quantify the costs of elder abuse, which is often entwined with financial incentives and comes with huge fiscal costs to victims, families and society.
5. Resources: Strategically invest more resources in services, education, research and expanding knowledge to reduce elder abuse.
"As a group dedicated to this cause, we are calling for grassroots and community groups, multidisciplinary teams, and local, state governmental and non-governmental entities to adopt these priorities in their own work so we can all collaborate on the goal of ending elder abuse," said Jay Renneisen.
The Elder Justice Roadmap is an initiative designed to better "understand, prevent, identify or respond to elder abuse, neglect, or exploitation." It also includes alarming statistics such as:

Elder abuse triples the risk of premature death and causes unnecessary illness, injury, and suffering.
High rates of neglect, poor care or preventable adverse events persist in nursing homes and other long-term care settings where more than 2 million people (most of them elderly) live.
Understaffing at nursing homes leads to a 22 percent increase in unnecessary hospitalizations.
Most adverse events in nursing homes – due largely to inadequate treatment, care and understaffing – lead to preventable harm and $2.8 billion per year in Medicare hospital costs alone (excluding additional – and substantial – Medicaid costs caused by the same events.)
"We are dedicated to seeking justice for our elders and putting a stop to statistics like these," Renneisen said. "Please share this information with as many people as possible so that we can end elder abuse together."
For more information on The Elder Justice Roadmap project, visit http://ncea.acl.gov/Library/Gov_Report/index.aspx.
The Stop EA campaign, a California law firm and collection of elder advocates founded by three experienced elder abuse attorneys, seeks justice for families whose loved one's have been harmed in these facilities and to make sure that the same thing does not happen to the next vulnerable, unsuspecting family.
Those who are concerned about the quality of care their loved ones received (or are receiving) in a nursing home or assisted living facility can obtain a free, private case evaluation from Stop EA by calling 1-866-864-1800. For more information on the campaign, identifying symptoms of neglect and informational videos, visit stopea.org.
STOP EA Contact / Spokesperson: Jay Renneisen 916-442-6000.