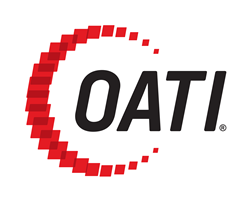 "This comprehensive, benefits-driven solution will give SMUD the tools they need to efficiently submit and closely monitor their generation assets."
MINNEAPOLIS (PRWEB) April 11, 2019
OATI is pleased to announce Sacramento Municipal Utility District (SMUD) is now an official market participant in the Western EIM with its successful Go-Live on April 03, 2019. SMUD is the first public-owned utility to enter the Market.
SMUD is the sixth largest community-owned electric utility in the country. Using webEIM, it will be able to easily track and update its balancing position for all its tags and generators to ensure they are utilized as efficiently as possible. As a real-time wholesale power market, the Western EIM trades energy among market participants to satisfy customer demand across a wider footprint. Additionally, the Market has saved its members over $550 million since it went live in November 2014.
The OATI webEIM is an Energy Market Management software solution, designed to ease the entry and participation for entities joining the Western EIM. The solution equips entities with advanced critical functionalities including detailed reporting, data interfaces, automation of processes, and asset optimization. All of these features are streamlined into one easy interface, doing away with wading through multiple complicated systems to locate the correct prices and quantities for settlement.
"OATI is proud to be chosen to empower the first publicly owned utility to join the Western EIM Market," said Dr. Sasan Mokhtari, President and CEO of OATI. "This comprehensive, benefits-driven solution will give SMUD the tools they need to efficiently submit and closely monitor their generation assets."
About SMUD
As the nation's sixth-largest community-owned electric service provider, SMUD has been providing low-cost, reliable electricity for more than 70 years to Sacramento County (and small adjoining portions of Placer and Yolo Counties). SMUD is a recognized industry leader and award winner for its innovative energy efficiency programs, renewable power technologies, and for its sustainable solutions for a healthier environment. SMUD's power mix is about 50 percent non-carbon emitting. For more information, visit smud.org.
About OATI
OATI provides innovative solutions that simplify, streamline, and empower the operational tasks required in today's energy commerce and Smart Grid. Serving more than 2,000 customers in North America, OATI successfully deploys and hosts diverse mission-critical solutions committed to industry standards and stringent security guidelines.
OATI (http://www.oati.com) is a leading provider of Smart Grid, Energy Trading and Risk Management, Transmission Scheduling, Congestion Management, Distribution, and Market Management products and services. OATI is headquartered in Minneapolis, Minnesota, with offices in California, Punjab, Telangana, and Singapore. For more information, please contact sales (at) oati (dot) net.