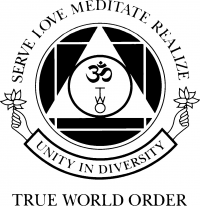 The Curso de Yoga in Argentina was a life changing experience. Highly recommended.
Sao Paulo, Brasil (PRWEB) July 22, 2013
The international Sivananda Yoga Organization has announced its Sadhana intensive advanced Yoga program in Argentina in October. The program will take place from October 26th to November 10th. Program is offered in Spanish with translation to Portuguese.
The Sadhana Intensive is a two-week program devised by Swami Vishnudevananda based on his own hatha yoga sadhana in the Himalayas. He said that six months of this intensive practice gave him the energy to carry out his mission of spreading the teachings of yoga in the West for next 40 years.
This Yoga course (Curso de Yoga) is based on individual self-practice divided into two or three sessions per day. The emphasis is on intense and prolonged pranayama. Students work towards eight hours of hatha yoga per day which is balanced by the study of classical scriptures.
The course demands a high level of self-discipline and students are guided according to individual needs. Students are expected to remain within the ashram premises throughout the course with no free days, no access to telephone or email and a strict sattvic diet (salt, spice, tea and sugar free).
The highly controlled environment is vital for this type of practice.
The course requires some preparation from the student. Interested students are advised to prepare by following a regular daily hatha yoga practice and a sattvic lifestyle. Sound physical and mental health is a pre-requisite.
Sadhana intensive affords a unique opportunity to extend the limits of our capabilities, strengthen our stamina and develop self-confidence with long lasting effects.
CURRICULUM
Explanation and practice of advanced pranayama, bandhas (locks) and mudras (seals).
Daily self practice of asana argentina
Practice of shat kriyas (cleansing techniques).
Meditation and chanting.
Keeping spiritual diary.
Mouna (at certain times of the day) to conserve the vital energy
Study of classical texts
For more information, please visit http://www.sivananda.org.br