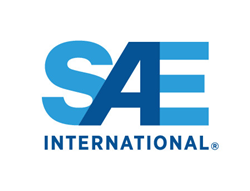 The featured speaker will be Florence Favaro, PhD, Research Associate for the Mineta Transportation Institute.
WARRENDALE, Pa. (PRWEB) February 22, 2019
SAE International will hold a Meetup to discuss how drivers respond when autopilot disengages, and what implications such actions may have on regulatory efforts.
Presented by SAE – Innovations in Mobility, "Driver Reactions to Autopilot Disengagements and Regulatory Implications" will be held Monday, March 6, from 6:30-8:30 p.m. at Prospect SV, 1608 Las Plumas Ave., San Jose, CA 95133.
The featured speaker will be Florence Favaro, PhD, Research Associate for the Mineta Transportation Institute.
In her presentation Dr. Favaro will cover the results of a recently concluded study that analyzed the reactions of human drivers placed in simulated Autonomous Technology disengagement scenarios. The study was executed in a human-in-the-loop setting, within fka SV's high-fidelity immersive, static Driving Simulator, capable of handling both manual and autonomous driving. A population of 40 individuals was tested, with metrics for control takeover quantification given by: i) response times (considering inputs of steering, throttle, and braking); ii) vehicle drift from the lane centerline after takeover as well as overall (integral) drift over an S-turn curve compared to a baseline obtained in manual driving; and iii) accuracy metrics to quantify human factors associated with the simulation experiment. Independent variables considered for the study were the age of the driver, the speed at the time of disengagement, and the time at which the disengagement occurred (i.e., how long automation was engaged for).
The presentation will feature the main findings in relation to the investigated variables and how each affected (or not) the driver's performance to the disengagement.
Food and drinks will be provided. Attendees will be able to participate in a Q&A; and also will have a chance to try fka SV's driving simulator.
To learn more or to register, visit - https://www.meetup.com/SAE-Innovations-in-Mobility/events/258481820/.
SAE International is a global association committed to being the ultimate knowledge source for the engineering profession. By engaging nearly 200,000 engineers, technical experts and volunteers each year, we drive knowledge and expertise across a broad spectrum of industries. We act on two priorities: encouraging a lifetime of learning for mobility engineering professionals and setting the standards for industry engineering. We strive for a better world through the work of our philanthropic SAE Foundation, including programs like A World in Motion® and the Collegiate Design Series™.