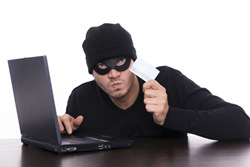 Online banking a great resource, make sure you are careful where you store your information to prevent having it stolen and used against you.
Jacksonville, Florida (PRWEB) September 09, 2013
There's no doubt about it—online banking is a tremendous convenience. It offers users the opportunity to quickly and easily complete transactions from their home computer, smartphone or mobile device, without having to take the time to visit a bank. Most banks take tremendous precautions to ensure mobile banking programs are as safe and secure as possible, but as a consumer, there are still steps that can be taken to keep financial and personal information secure. In fact, many people don't realize that even though they may have the best home security systems, the biggest threat of theft often comes from computer-based sources.
The home security specialists at SecuritySystemReviews.com, a site that provides a security system comparison of top security system companies, created a list of tips for mobile bankers to protect their important information. Many of the tips can apply not only to online banking, but also using social media and e-commerce sites.
1. Place a screen lock on all mobile devices. This can make it harder for a criminal to access private information if the device is lost or stolen.
2. Create passwords with upper and lowercase letters, numbers and symbols, and use different passwords for mobile banking sites that are used for other accounts—for example, email and social media.
3. Individuals who use social media should be aware of the information they are posting on these sites—any information can make it easier for identity theft to occur.
4. Individuals shouldn't click links that are sent via social media or email, unless they are absolutely sure that the links are authentic, and not fraudulent. By clicking on certain links, identity thieves may be "phishing" for private information and data.
5. Always operate computers and mobile devices with the most current software, applications and security programs that are available.
6. Opening unknown attachments or installing "free" software can result in personal information being exposed to hackers and identity thieves.
7. Never use a social security number as either a username or a password for any site, including mobile banking.
8. Don't respond to emails that claim to need personal information, including social security number, banking account numbers, or anything else that seems to be related to personal data.
9. Ensure computers are equipped with anti-spyware programs. Similar to the benefits of home security, a security system for computers can be a worthwhile investment.
About SecuritySystemReviews.com
SecuritySystemReviews.com is a third-party, fully independent website dedicated to providing unbiased information about home security systems in the U.S. The site provides reviews and comparisons of top security companies, and serves as a security system education resource. SecuritySystemReviews.com also offers valuable coupons and discount codes for consumers.