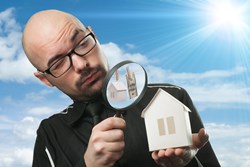 Some of the pitfalls to property investment remain and even experienced investors can be caught out if they fail to do their homework beforehand.
(PRWEB UK) 30 October 2013
Loxley McKenzie, Managing Director of Colordarcy, said, "There is evidence that we are seeing a sustained recovery in the USA and the UK is also showing signs that the worst is over.
"Investing in property overseas remains popular with Colordarcy investor clients who continue to seek investments as well as holiday homes abroad.
"Yet some of the pitfalls to property investment remain and even experienced investors can be caught out if they fail to do their homework beforehand."
With safety in mind Colordarcy have compiled the following tips:
Make sure the headline rental yield on any new development is accurate.
Much is made about the headline figures in property investment adverts.
Many could well be as good as they say, however it is worth checking that 10% rental yield really does have a relationship with what investors will find going back into their pockets each month.
Calculate the real rental return of a property
This closely relates to the above. Calculating the real rental return of a property can be difficult with several property ownership costs to consider.
The easiest way to do it is to find the gross rental return, then subtract all the costs of ownership including the mortgage, things like service charges and management costs.
What the investor is left with after all these costs are taken out will be the real rental return.
When investing in overseas property it is important to research the local property market first.
Investing in a foreign country with different laws and customs can catch out even the most experienced investors.
It is wise to seek some impartial advice on a location before committing to an investment. This can save a great deal of time and money particularly in emerging markets.
Use an independent lawyer who can speak the language when investing abroad
An independent lawyer who speaks the native language can be invaluable when it comes to sorting out the paperwork. In countries like Turkey for example, there will be a number of rules and regulations that differ from those in the UK. An investor must obtain a TAPU to prove that they have legal ownership of the property.
Invest in those markets that are in alignment with risk profile
There are many get rich quick schemes in property investment, however property is about good rental return and long term capital gain.
Investors who understand that property is about getting rich slowly rather than quickly will have more success and less anxiety to contend with than those who take big risks.
Notes to the editor:
Colordarcy is a leading property investment company that specialises in finding positive cash flow investment properties worldwide. Their aim is to provide their clients with properties that offer the unique combination of strong growth returns and cash flow positive income.
Investing in positive cash flow property significantly reduces the risk because the property will pay for itself regardless of market conditions, employment status or other financial commitments.
Colordarcy provides complete support before, during and after a sale, including finding tenants, financial assistance, viewing trips and currency services. Colordarcy are proud members of the 'Association of International Property Professionals' (AIPP), and abide by its code of conduct, one established to protect the buyer, by ensuring members follow professional guidelines and procedures.
Colordarcy investment property portfolio includes some of the best properties for sale in Brazil, Florida, Turkey and the United Kingdom.
For more information, supporting pictures or logo artwork, please contact:
Brett Tudor
PR Manager
Tel: +44 (0) 207 100 2393
Email: press(at)colordarcy(dot)com
Web: http://www.colordarcy.com/
Colordarcy Investment Ltd
28 Leman Street
London
E1 8ER