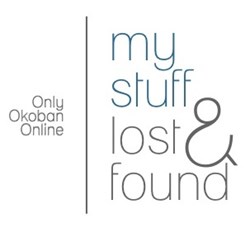 Now, with Okoban and mystufflostandfound.com any lost cell phone or other valuable can find its owner. Often, the lost valuable finds the owner before the owner realizes the item is lost.
Atlanta, GA (PRWEB) July 30, 2013
Summer trips with the family can become some of a child's fondest memories. The following "tips for safe summer travel with kids" from mystufflostandfound.com can help insure that all those memories are positive.
SUMMER HEALTH CONCERNS
1-Dress kids in protective clothing including wide brimmed hats and sunglasses. Find shade wherever possible, especially during the peak sun hours of 10:00 – 6:00.
2-Use sunscreen with a SPF of at least 15 applied 30 minutes or more before exposure to the sun. Reapply often.
3-Keeping well hydrated is very important, don't wait until kids says they are thirsty before offering fluids.
4-Seek medical attention immediately for any signs of heat-related illness.
5-Helmets are a must for riding bikes, scooters, skateboards or roller blading.
PREPARE FOR EMERGENCY SITUATIONS
1-Establish a central, easy-to-locate spot to meet if the family ever gets separated.
2-Teach children how to locate help in public places and who to approach, such as uniformed law enforcement, security guards, and store clerks with name tags.
3-Talk about and practice "What If" scenarios.
4-Teach children that if anyone approaches them and tries to grab them, they should make a scene and try to get away by kicking, screaming, and resisting. Be sure they know to never approach a vehicle (even unoccupied) unless they are accompanied by a parent, guardian, or other trusted adult.
SAFETY WHILE ON THE MOVE
1-Always have children in a properly fitted car seat, booster seat or seat belt when traveling by car or airplane. Make arrangements ahead of time to have safety seats available when traveling by airplane and other public transportation.
2-Never leave children alone in a car, even for a moment.
3-To prevent illnesses during travel, wash hands frequently. Bring hand-washing gel.
SAFETY AROUND WATER
1-Teach kids to swim at an early age. Parents should learn CPR.
2-Children should swim only when there is a lifeguard or adult present.
3-Keep an eye on the weather and avoid swimming when severe weather approaches.
SUMMER FIRST AID
1-Always have a first aid kit available and be sure to restock items as they are used up.
2-Have a list of emergency numbers handy, including emergency medical services (911), doctor and dentist numbers, poison control plus mom and/or dad's cell numbers.
PROTECT VALUABLES WHILE TRAVELING
The extra commotion and distraction while traveling with kids often leads to misplacing or leaving valuables behind. More than 12,000 laptops are left behind at airport security checkpoints every week in the US alone. Include lost phones, tablets, passports, keys, cameras, jewelry and other valuables and the losses are staggering. Even though almost all of these "lost" items are found by someone, less than one-third get returned because finding the owner is just too difficult.
Okoban® tracker tags and luggage tags available at mystufflostandfound.com connect finders with owners quickly, securely and privately, anywhere in the world. For just a few dollars, Okoban's global lost and found service adds protection and security for laptops, phones, keys, cameras, passports, credit cards, luggage and other valuables.
Finders simply enter the tracker tag's Unique Identification (UID) code and the recovery location on the Okoban website. The system then immediately notifies the owner (anywhere in the world by secure email and text message) where to recover the lost item.
"Now, with Okoban and mystufflostandfound.com any lost cell phone or other valuable can find its owner," says Gordon Burns, CEO of My Stuff Lost and Found. "Often, the lost valuable finds the owner before the owner realizes the item is lost."
Okoban is the only property registration system linked to the airline industry tracing system used by over 400 airline companies in over 2,200 airports worldwide. They are directly linked to the SITA/IATA World Tracer system. WorldTracer is the world's leading automated service for tracing lost and mishandled baggage and property.
My Stuff Lost and Found, founded in 2012, provides convenient worldwide online sales and service of Okoban's sturdy tracker tags for laptops, phones, tablets, passports, luggage, cameras, pets and other valuables. Mystufflostandfound.com is the online gateway to Okoban's tracking service for valuables and free global lost and found service for life. Purchase Okoban online at http://www.mystufflostandfound.com.