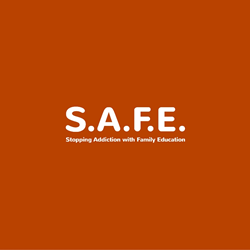 It's time as a society to recognize that addiction is a plague that devastates all communities.
New York, NY (PRWEB) April 28, 2016
SAFE, Stopping Addiction with Family Education, a new organization dedicated to stopping addicting through education debuts a new short digital film at the NYC Independent Film Festival and online this Saturday, April 30th at 3:00pm Eastern. The film titled Once a Cheerleader is inspired by a true story that chronicles the lives of a popular high school couple who come face to face with opiate addiction. Viewers will have chance to vote on the ending when they watch the film online.
Opiate addiction is now responsible for more deaths in the United States than car accidents and murders combined. In 2014, 47,055 individuals died from drug overdoses nationwide. Opioids are responsible for 61% of drug overdoses.
The actors who appeared in the film all have broad experiences in television and film. They include: Orlagh Cassidy, Daniel Covin, Lyrica Okano, Jill Shackner, Mark Delabarre, Luke Marinkovich and Caesar Barajas. The film was produced by New York based production company HQ Creative. Emmy award winning screen writer and director Mitchell Stuart co-wrote and directed the film. Stuart said the film had a huge impact on his staff, the actors as well as himself.
"As a parent I unfortunately witnessed opiate addiction with some of my daughter's classmates," Stuart said. "It's time as a society to recognize that addiction is a plague that devastates all communities."
Per Wickstrom, founder of SAFE and executive producer of the film commented, "Our goal with this short film is to bring awareness of opiate addiction and to show the devastation that it has on the entire family of an addicted person. It also gives one hope that there is a chance to live a healthy and sober life."
To watch the short film, visit the SAFE website at http://safeprevention.org starting this Saturday at 3pm Eastern.
SAFE (Stop Addiction with Family Education), has been established to create an online place for family members to learn about addiction, treatment, and how to find the help they need for an addicted loved one. This effort is aimed at putting together as much educational material as possible about preventing or stopping addiction. SAFE will operate as a family oriented resource site for every aspect of addiction, from signs and symptoms, what to do, understanding enablers, and more. In most cases of addiction, a family member is the one who helps a loved one find treatment, and our goal at SAFE is to ensure that they have the right material for making an informed decision.
To learn more about the production of Once a Cheerleader visit its IMDB page.