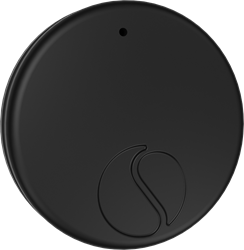 SafetyLINK is a ground breaking personal safety solution.
New York, NY (PRWEB) October 18, 2013
Safety Labs, Inc. today announced the availability of SafetyLINK, a quarter-sized safety device which protects children, women and senior citizens when in danger. SafetyLINK brings the power of Bluetooth, smartphones, social networking and crowdsourcing together to create a network of safety for everyone, everywhere. The goal of SafetyLINK is to provide flawless protection and safety to all users of the devices across US and Canada. The result is a truly one-of-a-kind safety device that provides seamless protection and safety. Any one interested in pre-ordering Safety may do so here.
SafetyLINK is an industry-first product that establishes true personal security using the power of the community. The device provides security for kids, senior citizens and anyone needing help in an accident. Just press and hold the SafetyLINK button for 3 seconds and SafetyLINK sends for help to the SafetyLINK community and to 911. SafetyLINK's automatic fall detector safeguards senior citizens by detecting their safety and automatically calls for help. The automotive version of SafetyLINK detects accidents and automatically informs 911 and the SafetyLINK network.
"SafetyLINK is bringing both communities and public assistance authorities together to intelligently create a bulletproof safety network," said Sanjay Chadha, co-founder and CEO of Safety Labs, Inc. "Safety Labs continues to develop and deliver innovative robust safety solutions to address safety issues in our communities both near and far."
SafetyLINK can be used with custom accessories such as a key fob, a clip-on, a pendant and a wrist band, making it easy and convenient to access the SafetyLINK network. SafetyLINK works with iOS, Android and Windows Phone smartphones.
SafetyLINK addresses the privacy issues by ensuring total privacy protection. User's data and contact information is never shared with anyone without consent.
SafetyLINK makes people productive by providing many convenient features which include:
1. Don't ever miss a call - SafetyLINK device beeps to inform when a call, email or a text message is received on the mobile phone.
2. Find the lost mobile device - Cannot find the mobile device, press the button on the SafetyLINK device and the phone rings.
3. Find the lost keys - Cannot find the keys, click on the SafetyLINK App and the key fob beeps until it is found.
4. Don't lose the mobile or the keys - Walking away without the mobile or the SafetyLINK device causes the other device to beep.
Beginning October 18th, SafetyLINK will be engaging in a crowdfunding project as a self-starter. The campaign will run through December 18, 2013 with the products shipping by early summer 2014.
Pre-order SafetyLINK device pricing starts at $20. Regularly priced $25 SafetyLINK and $35 SafetyLINK AUTO protects families and their loved ones. There is no recurring cost and the use of basic SafetyLINK app is included.
About SafetyLINK
SafetyLINK is a wearable device that enables consumers to keep track of and protect loved ones in times of emergency or medical urgency. The SafetyLINK product is ideal for parents with young kids, for senior citizens and for road warriors. SafetyLINK works together with iOS, Android and Windows Phone smartphones which supports Bluetooth 4.0. SafetyLINK is first of its kind and brings the power of Bluetooth, smartphones, social networking and crowdsourcing together to create an envelope of safety for people. Using SafetyLINK, users can now easily, quickly and discreetly send SOS. SafetyLINK's cloud server then intelligently distributes the SOS to a dynamic set of people in the sender's network who are in proximity to the sender. User privacy and data are protected at all times. For more information, and to pre-order, please visit http://www.safetylink.org or email info(at)safetylink(dot)org.