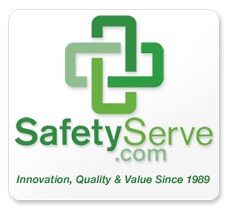 Over 700 Corporate & Government Fleets use the Defensive Driving Course Online to protect their drivers.
Bloomfield Hills, MI (PRWEB) November 20, 2013
SafetyServe.com, the leading provider of corporate fleet defensive driving, has enhanced their Defensive Driving Course (DDC) Online training program with Adaptive Curriculum. This innovative new learning technology interacts with each student taking the course to provide a unique learning experience based on how the students respond to certain questions throughout the course.
"Every person drives a little differently, drives in differing conditions and also learns in different ways. Our adaptive curriculum assess each individual and presents the most relevant content for each driver," explains Wade Mezey, President of SafetyServe.com.
"Our course takes into consideration such things as the drivers' age, vehicle type, driving environment and even the level of aggressiveness and then customizes the learning content to best fit that individual."
This innovative approach to defensive driving is one of the reasons SafetyServe.com remains the most widely used online Government & Corporate Defensive Driving System.
About SafetyServe.com
SafetyServe.com designs, develops, hosts and implements computer based multimedia learning systems. Founded in 1989, SafetyServe.com has implemented hundreds of computer based learning solutions for Government and Corporate customers and provided instruction to over 3 million students.
SafetyServe.com's solutions can be delivered via the Internet, internal intranets or on individual personal computer. In 1991, SafetyServe.com began a partnership with the National Safety Council to jointly develop and market a wide variety of computer-based Defensive Driving Courses and First Aid programs based on the National Safety Council's instructor led classroom curriculum.