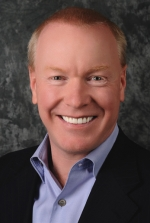 At the core of his business philosophy, he remains faithfully client centric.
Dublin, Ohio (PRWEB) March 05, 2014
Safeware announces Bryan Schutjer as President and Chief Operating Officer, where he will oversee all aspects of the company.
Schutjer has over 29 years of business leadership experience that ranges from guiding early-stage high growth firms to managing large divisions within publicly held companies. His career has been centered upon operations, technology and talent mobility. At the core of his business philosophy, he remains faithfully client centric.
Safeware's CEO, Walter R. Fawcett, III, says that "I am personally excited about the vast business experience Bryan brings to our organization and to have him join the Safeware Executive Team."
Schutjer is a Co-Founder of Global Mobility Solutions, where he most recently served as Executive Vice President. GMS is a leader in providing employee mobility solutions for fortune 1000 companies. His work background also includes operating large multi-location customer care and fulfillment centers.
About Safeware
Founded in 1982, Safeware is a fully licensed Insurance Agency as well as a Third Party Administrator for Extended Warranty and Service Plan Solutions. This unique combination gives customers and partners the flexibility to customize a program that meets their distinct needs.
By offering unique and customizable options and best-in-class customer support, Safeware has emerged as one of the Nation's leading providers of protection solutions for consumer products.
To learn more about Safeware, please visit us online, or contact us at 800-800-1492.