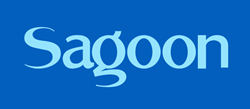 We have received a lot of interest in Sagoon from individuals who share our same vision of developing a social commerce platform that truly benefits the user.
WASHINGTON, D.C. (PRWEB) August 13, 2016
Sagoon, a Washington D.C.-based startup, has generated a lot of interest since the team announced a private placement opportunity last month. Sagoon aims to solve the negative aspects users typically experience on other social media platforms.
"We've had great success with our private placement opportunity over the last few months," Sagoon CEO Govinda Giri said. "We have received a lot of interest in Sagoon from individuals who share our same vision of developing a social commerce platform that truly benefits the user."
Registered users can utilize all of the social commerce site's applications, including "My Day" (a daily task manager), "MoodTalk" (a mood chatroom), and "Secrets" (a secret sharing application). With MoodTalk, users can set their mood using simple icons, which allows them to more easily communicate feelings with their contact lists. Similar to other social media platforms, Sagoon deletes personal and group conversations after 24 hours.
Users also have the option of using Sagoon anonymously when creating and sharing secrets with the rest of the Sagoon community or with a specific individual. Sagoon also highlights hot secrets, offers the ability to like, dislike, share or comment on secrets, and allows users to track secrets to see which cities and countries it has reached.
Sagoon plans to add another feature later this year. The platform's Social Smart Card will compensate users for interacting with Sagoon's features. Users will receive a free Social Smart Card when they create a profile and register to join the Sagoon community. From there, registered users may buy and send gift cards to connected friends and family. Rather than having multiple gift cards, users may take advantage of one Social Smart Card, redeemable at certified retail partners. Using the Sagoon Social Smart Card, users will receive 5% cashback on all transactions.
U.S. angel investors helped bring Sagoon to life. However, the startup has been offering a private placement opportunity for potential investors that is wrapping up on Monday, August 15. To learn about the private placement offering, please visit: http://www.bankroll.ventures/deal/sagoon.
Those who would like more information on Sagoon should visit: http://www.sagoon.com/invest.
All media inquiries may contact Sarah Hunter at sarah(at)sagoon(dot)com.
About Sagoon
Sagoon is an early-stage social commerce platform founded by Govinda Giri, an immigrant from Nepal who worked at the Pentagon for 12 years. The word "Sagoon" is derived from the Sanskrit word "Shakuna" meaning "an auspicious moment" or "good luck." Sagoon was launched as a search engine in 2009, but later developed into a social commerce platform in 2014. Now, the team of 18 individuals is looking forward to expanding Sagoon and continuing to share its applications with users around the world. For more information, visit http://www.sagoon.com.
The information contained in this press release is provided for information purposes only. The information in this press release is not an offer to sell or solicitation of an offer to buy or subscribe for the securities of Sagoon, Inc., nor shall there be any sale of such securities in any country or state in which such offer, solicitation or sale would be unlawful prior to registration or qualification under the securities laws of any such country or state. Any such offer or solicitation will be pursuant to exemptions from registration requirements set out in applicable securities laws and made only by means of delivery of the Private Placement Memorandum dated June 6, 2016, as the same may from time to time be amended, relating to a particular investment to qualified investors in those jurisdictions where permitted by law, and only to "accredited investors" as defined by Section 501 of Regulation D of the Securities Act of 1933. Investing in securities is not suitable for every investor and there is a risk of loss of your entire investment. This press release is a summary only of certain important matters relating to Sagoon, Inc. and is qualified in its entirety by the detailed information in the offering materials. Prospective investors should take note of the risk factors described therein. Nothing in this press release is intended to be, and you should not consider anything herein to be, investment, accounting, tax or legal advice. For more information on investing in private placement offerings of securities, go to: https://www.investor.gov/news-alerts/investor-alerts/investor-alert-advertising-unregistered-securities-offerings.