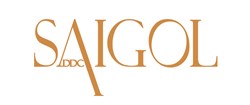 Saigol DDC has posted returns on equity of 50% per annum and has a clear track record of success
London, United Kingdom (PRWEB UK) 5 November 2013
While many hedge funds, many private equity funds and leading stock market indices have struggled in recent years, Saigol DDC has posted returns on equity of 50% per annum and has a clear track record of success.
How has Saigol DDC managed to offer these strong returns when returns from other competitor funds have been poorer with many competitors struggling? Faisal Saigol puts Saigol DDC's success down to a clear strategy and investment discipline. He says, "While many investors got carried away in the bull market, Saigol DDC continued to invest only in deals that carried a large margin of safety. That margin of safety gave us strong profits in a healthy, growing market and also gave us valuable insurance in a rapidly sinking market. Saigol DDC borrowed this investment strategy from the legendary Warren Buffett whose staggering record makes us very, very humble indeed."
Such investment-focused talk is not surprising coming from Faisal Saigol given his background: a degree in Law from Cambridge, an MBA from Harvard Business School and initial career experience in private equity in London and at Goldman Sachs in New York.
Faisal (now 41) says, "My career experience in my 20's made it very clear that in a cyclical, leveraged industry like property, a long-term business can only be built through good and bad markets if an organisation retains its discipline. Otherwise, the high level of debt in property has the potential to wipe investors out quickly in a downturn. We are delighted that Saigol DDC maintained its discipline at the top of the market when others were losing their focus." When asked how this discipline was maintained, Faisal replies, "Often saying no to a deal is more important than closing a deal and often sticking to a deal you believe in when others are panicking pays dividends."
In addition to generating strong equity returns, Saigol DDC has used the downturn to add valuable team members who bring a wealth of experience and who have led large construction projects. Through the new team members, Saigol DDC's operational track record includes building a 300,000 sqft teaching centre, constructing a 22 storey extension to a hotel and creating 130 new flats in a hospital to residential conversion.
Can Saigol DDC's stellar performance continue against an ongoing backdrop of austerity and cuts? Faisal Saigol feels confident that it can. Faisal says, "Saigol DDC made exceptional profits every year from 2000 to now through a variety of very different overall market conditions. We are therefore very confident in the future."