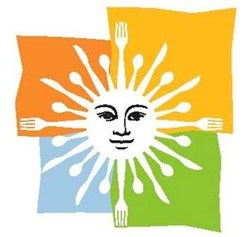 We tried to offer a lunch special that would make for a delicious family or corporate get-together without breaking the bank.
Vienna, VA (PRWEB) August 20, 2013
With school starting for many children, and families finishing up vacations, August can make for an excellent late summer BBQ or corporate gathering. Summer weather continues to be enjoyable, or on those days when the summer heat is too much an indoor event can be just as great. Saint Germain Catering is offering August specials for everything from a family reunion to a company picnic.
Every month, Saint Germain Catering offers a new set of specials, designed to please a wide variety of palates. August's specials feature a wide variety of options in honor of the last days of summer freedom (for children) and upcoming school, and celebrations for Labor Day.
Saint Germain Catering offers a huge selection of catering options, suited to meet anyone's needs. To further this point, August's specials include a "Budget Stretcher" Lunch catering option that is $10 a plate – a huge savings for a lunch that will still make your mouth water with assorted sandwich halves, mixed green salad, chips, and homemade cookies. "We tried to offer a lunch special that would make for a delicious family or corporate get-together without breaking the bank," says Sarah Miller, Vice President of Saint Germain Catering. Additional specials include "Baked Torta" Breakfast which includes pan-friend potatoes, eggs, bell peppers, cilantro, green onions, and a mix of cheese served with flour tortillas, fresh cilantro salsa, and a fruit salad. And, if there hasn't been enough BBQs this year, there are specials on Saint Germain Catering's "Barnies Summer BBQ" lunch and "Carolina BBQ Bar" lunch which include some delicious BBQ chicken (and BBQ pork for one of the lunches), salads, breads, and a dessert. There are also more elegant options such as "Lemongrass Steak" Lunch which includes tender sliced beef with lemongrass and shallots in a ginger soy marinade served with baby red potatoes, grilled summer vegetables, a bowl of cabbage slaw, and assorted rolls with butter.
Saint Germain Catering is committed to providing excellent catering services, and monthly specials are great way to offer current customers an opportunity to try something new, or for new customers to simply try Saint Germain Catering's services. The monthly specials are a long-standing tradition for Saint Germain Catering, which serves numerous weddings, bridal showers and corporate events each month. The event and corporate catering company has also provided drop-off corporate catering services for countless business lunches throughout its many years of operation. New specials are posted early each month and are often themed around the month in some fashion, either after the weather or after specific holidays within that month. Those looking for catering services can take a look at August's specials here.
About Saint Germain Catering
Since 1988, Saint Germain Catering has been serving the Northern Virginia, Washington DC, and Maryland area with top-notch food for a wide variety of different events, including weddings, bar mitzvahs, birthday parties, business meetings, and many more. The business regularly donates to numerous causes, including support to military families and non-interventional veterinary research. Visit SaintGermainCatering.com or more information.