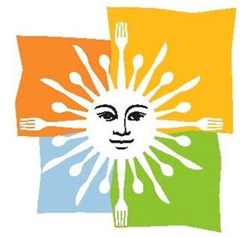 Vienna, Va. (PRWEB) January 02, 2014
Mina Ebrahimi, owner and founder of Saint Germain Catering, has been selected as a winner of the 2014 Enterprising Women of the Year Award. Ebrahimi's award is in the category of "more than $5 million and up to $10 million in annual sales revenue." This award is given by Enterprising Women magazine, the only women-owned magazine in the country that is geared specifically toward women business owners.
The Enterprising Women of the Year Awards provide annual recognition for the most accomplished women entrepreneurs not only in North America, but also around the world. Nominees for these awards consist of women business owners who experience rapid growth in the business world, provide support or mentorship for other women entrepreneurs, and have become community leaders.
Known as a very prestigious program for the recognition of women business owners, the Enterprising Women of the Year Awards are presented during the 2014 Awards Celebration and Conference. This event will be held at the Ritz Carlton Sarasota, located in Sarasota, FL, from March 2nd – 4th. Not only does this event honor and recognize the recipients of this award, but it also provides an incredible networking opportunity for women leaders in business on a global scale. The conference offers workshops as well as corporate learning labs and sponsor exhibits.
A woman who has overcome many obstacles to build her business, Saint Germain Catering, Mina Ebrahimi is honored to accept the 2014 Enterprising Women of the Year Award. Since 1988, Ebrahimi has been growing Saint Germain Catering to become the leading catering company in the region, with more than 3,000 clients on its roster. Ebrahimi has also made her business a socially conscious one, providing more than $100,000 in annual donations to a range of non-profits, shelters, and fundraisers in her local community. Recently, Ebrahimi founded the Mina Ebrahimi Foundation, which supports young women entrepreneurs.
Mina Ebrahimi is the owner and founder of Saint Germain Catering, a catering service that has been serving the Northern Virginia, Washington D.C., and Maryland areas since 1988.
About Saint Germain Catering
Since 1988, Saint Germain Catering has been serving the Northern Virginia, Washington DC, and Maryland areas with top-notch food for a wide variety of different events, including weddings, bar mitzvahs, birthday parties, business meetings, and many more. The business regularly donates to numerous causes, including support to military families and non-interventional veterinary research. Visit SaintGermainCatering.com for more information.
###