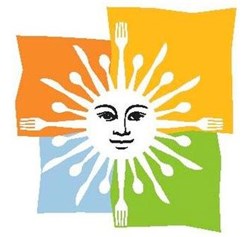 We are thankful for our customers, and we want to show our appreciation for them by offering specials.
Vienna, Va. (PRWEB) November 06, 2013
November sparks a wonderful start to the holiday season by giving people an opportunity to express thanks for family, friends, and great food. Saint Germain Catering, an event and corporate catering company, has worked hard to give people the opportunity to express their thankfulness for others in the way of delicious food specials to match any event, whether it's for family or for business, or both!
Every month, Saint Germain Catering offers a variety of specials to please any audience. Typically, specials are picked to represent occasions or weather appropriate to each month. "We are thankful for our customers, and we want to show our appreciation for them by offering specials," says Sarah Miller, Vice President of Saint Germain Catering.
A November specials include an "Election Day Sandwiches" lunch special that features roasted turkey with sliced brie and cranberry Dijon spread, hickory ham sliced thin with Swiss on a pretzel roll with Dijon mustard, and walnut chicken salad with chunks of green apple with light dijonaise on a croissant, served with assorted bags of chips, new spiral pasta salad, and homemade cookies. Another great lunch special is the "Fall Stuffed Chicken" with boneless chicken stuffed with spinach, mozzarella cheese, and sundried tomatoes with rosemary sauce, served with herb orzo pasta, grilled vegetables, garden salad, and rolls with butter. "Good Old Comfort Food," yet another lunch special, offers crispy-fried chicken pieces, pulled pork BBQ, Kaiser rolls, cheesy baked macaroni, barbecue baked beans, and classic coleslaw. If there is a Thanksgiving party coming up, check out the "Thanksgiving Parade" lunch special featuring sliced herb turkey breast, sliced spiral ham, roasted garlic gravy, homemade stuffing, cranberry sauce, green bean casserole, sourdough dinner rolls, and, of course, gingersnap pumpkin pie. Another great "Saint Germain Catering" special is "Mina's Sandwiches" lunch special, which is an assortment of sandwiches including Thai Chicken sandwiches, Pesto Chicken sandwiches, Turkey Cooler sandwiches, and Veggie sandwiches, all served with homemade parmesan chips, sundried tomato pasta salad, and gourmet bar desserts.
Saint Germain Catering's monthly specials, which have been a tradition for many years, offer current customers the opportunity to try something new, and for seekers to try the catering company's services and food. Saint Germain Catering has served numerous weddings, bridal showers, and corporate events each month, including providing drop-off corporate catering services for business lunches, for over twenty years. For anyone interested in more information on the specials, or looking for catering services, click here for the November specials.
About Saint Germain Catering
Since 1988, Saint Germain Catering has been serving the Northern Virginia, Washington DC, and Maryland area with top-notch food for a wide variety of different events, including weddings, bar mitzvahs, birthday parties, business meetings, and many more. The business regularly donates to numerous causes, including support to military families and non-interventional veterinary research. Visit SaintGermainCatering.com for more information.