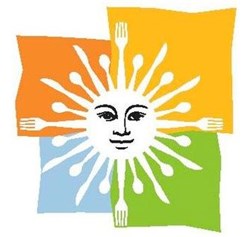 Vienna, VA (PRWEB) October 28, 2013
Every year, event and corporate catering company Saint Germain Catering puts together a Holiday Menu. This year's 2013 Holiday Menu is now available and features a wide array of delicious, holiday and weather-themed menu items certain to please any audience.
Saint Germain Catering features both cold and hot appetizers. For cold appetizers, they offer such dishes as "Sparking Cranberry Brie Bite," which includes a fresh slice of brie cheese served on a toasted crostini, topped with a seasonal cranberry chutney, and lightly dusted with sugar. They also have the "Winter Bruschetta Trio," which features Tuscan white bean puree, tomato fresh basil and three olive tapenade served with assorted crostini, grilled breads and crackers. Yet another cold appetizer option is the "Smoked Salmon Tart" with whipped Boursin cheese spread with a smoked salmon rose atop a crisp cucumber round, and garnished with fresh dill.
Hot appetizers include options such as the "Bite Sized Crabcakes," which are grilled homemade Maryland lump crab cakes dotted with a mustard aioli sauce. "Sweet Potato Puffs" is another appetizer offering whipped sweet potatoes baked with brown sugar, cinnamon, nutmeg, and crushed pecans in warm flaky puff pastry dough. A third option, among many, are their "Holiday Meatballs," which are mini, bite-size all-beef meatballs glazed with a choice of one of the sauces - fresh basil marinara, Swedish gravy, or sweet and sour sauce.
Saint Germain Catering also offers beautiful and scrumptious Display Platters, such as the "Holiday Sandwich Sampler," which is a tray of assorted finger sandwiches including cranberry turkey cibatta, roast beef asiago, hummus and veggie, and roma Italian hero. There's also the "Herb Crusted Beef Tenderloin" display platter, which features roasted tenderloin of beef sliced and displayed with assorted rolls, and served with horseradish cream and sweet onion marmalade. The "Holly Leaf Brie" display platter is a whole wheel of brie topped with dried cranberries and sliced almonds wrapped in puff pastry, and garnished with a holly leaf embossment. The "Domestic & Imported Cheese Display" features a variety of flavorful domestic and imported cheese including sharp cheddar, smoked gouda, provolone, brie, dill Havarti and Boursin cheese, and is served with assorted crackers, baguettes, and flatbreads.
For more choices for guests, Saint Germain Catering also offers "Active Stations," such as the "Mini Slider Bar" which allows guests to build their own slider with mini sirloin beef sliders, pulled pork sliders, and lump crab cake sliders. The sliders are presented with a multitude of toppings including cheddar cheese, crispy bacon, sautéed onions, pickles, tomatoes, ketchup, Thousand Island dressing, BBQ sauce, coleslaw, old bay remolude and much more. Among other stations, there's also the "Italian Pasta Station," which allows guests to choose from two pastas (penne or cheese filled tortellini) served with marinara and Alfredo sauces, and includes a multitude of toppings such as grilled garlic, sundried tomatoes, artichoke hearts, bell peppers, mushrooms, Italian sausage and meatballs and Tuscan grilled shrimp.
Their "Gourmet Dinner Packages" include "Ring in the New Year," a dinner with rolled flank steak stuffed with sundried tomatoes, spinach and a trio of cheeses, and drizzled with a Merlot demi glaze. This dinner is accompanied with a side of wild rice with matchstick carrots and sliced mushrooms. There's also the "Favorite Time of Year" dinner package, featuring a lovely grilled 6 oz. filet of salmon accompanied by a Chardonnay dill cream sauce, and served with mashed Yukon potatoes with chives and winter vegetable medley. Or, there's "The First Snow" dinner, which includes roasted chicken breast stuffed with a delicious blend of cornbread stuffing and grapes and finished with a velvety shallot cream sauce. This dinner package is served with roasted fingerling potatoes and winter vegetables. All "Gourmet Dinner Packages" include baked fresh dinner rolls and holiday field greens salad with sliced pears, red grapes, blue cheese crumbles and honey pecans, with champagne vinaigrette dressing.
Saint Germain Catering also offers "Fall & Winter Buffet Packages." One great option is their "Giving Thanks" buffet package, which includes herb-roasted turkey served with traditional gravy, a signature cranberry orange relish, cornbread stuffing, classic whipped potatoes, green bean casserole, and classic Parkerhouse rolls, with mini pumpkin tarts as add-on if customers are interested. There's also "The Classic Holiday Menu" featuring spiral honey-glazed ham, seasoned turkey breast, homemade gravy, country stuffing, redskin mashed potatoes, holiday vegetable medley, and fresh baked dinner rolls, with the mini pumpkin tarts as another option for guests. There's even the "Snowflake Cocktail Reception" option, which includes mini chimichurri steak skewers, Maryland crab cakes with old bay aioli, bacon-wrapped shrimp with chipotle aioli, chive risotto balls, apple sausage-stuffed puff pastry bites, and holiday-decorated brie with crackers and crostinis.
If guests are still hungry, or for some sweeter options, Saint Germain Catering offers "Holiday Desserts" such as their "Winter Wonderland Sweets," which include white chocolate-dipped pretzels, coconut macaroons, white chocolate shortbread cookies, and powdered sugar-dusted crescent cookies. There's also "Winter Dipped Strawberries" with chocolate strawberries drizzled in holiday colors, and "Hot Cocoa Bread Pudding," a heavenly combination of bread pudding made with a warm cocoa custard and sprinkled with mini marshmallows, and served with a caramel rum sauce.
Of course, there's also the "Holiday Drinks," with options such as "Hot Chocolate" which includes candy canes and fresh whipped cream, "Egg Nog" with nutmeg and more fresh whipped cream, and "Hot Apple Cider" with cinnamon.
To see the 2013 Holiday Menu, click here. For more information about Saint Germain Catering, visit SaintGermainCatering.com.
About Saint Germain Catering
Since 1988, Saint Germain Catering has been serving the Northern Virginia, Washington DC, and Maryland area with top-notch food for a wide variety of different events, including weddings, bar mitzvahs, birthday parties, business meetings, and many more. The business regularly donates to numerous causes, including support to military families and non-interventional veterinary research. Visit SaintGermainCatering.com for more information.