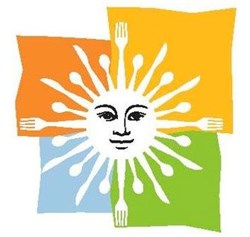 'They have done and continue to do so much for 'man's best friend,'' says Ebrahimi. 'I know the proceeds will continue to benefit dogs as they work towards a cure.'
Vienna, VA (PRWEB) September 20, 2013
October may be Breast Cancer Awareness Month, but Saint Germain Catering isn't waiting till then to make a difference. Mina Ebrahimi, owner of Saint Germain Catering, is proud to announce that Saint Germain Catering was able to donate $3,000 from cupcake sales during the month of August for the Shelter Canine Mammary Tumor Program at Penn Vet.
The goal of the Penn Vet Shelter Canine Mammary Tumor Program is to advance knowledge of breast cancer in both dogs and humans. Led by Dr. Karin Sorenmo, the program provides care to shelter dogs with mammary tumors that are homeless and without access to the care they need to survive. Penn Vet covers surgery and follow-up care costs and helps facilitate adoption. Shelter dogs provide an ideal population for studying mammary tumors, because only 10 percent of animals received into shelters have been spayed or neutered. The incidence of mammary tumors in non-spayed female dogs is at least four times greater than in spayed dogs. Mammary tumors in dogs and breast cancer in women have many similarities, both in terms of risk factors and biology. Many of the dogs have multiple tumors, often in different stages of malignant transformation, and therefore provide a unique opportunity to study cancer progression.
Ebrahimi has been a long-time supporter and influence of local and national non-profits and charitable organizations. Through her efforts, Saint Germain Catering has likewise reciprocated such benevolence. Saint Germain Catering created a line of cupcakes designed specifically to support Penn Vet. 100% of the proceeds from this line of cupcakes went to the Canine Mammary Tumor Program at Penn Vet, resulting in a generous donation.
Ebrahimi is excited to have this opportunity to present the gift to Penn Vet. "They have done and continue to do so much for 'man's best friend,'" says Ebrahimi. "I know the proceeds will continue to benefit dogs as they work towards a cure."
For more information please contact Penn Vet at (215) 898-2029 or visit http://www.vet.upenn.edu.
About Saint Germain Catering
Since 1998, Saint Germain Catering has been serving the Northern Virginia, Washington DC, and Maryland area with top-notch food for a wide variety of different events, including weddings, bar mitzvahs, birthday parties, business meetings, and many more. The business regularly donates to numerous causes, including support to military families and non-interventional veterinary research. Visit SaintGermainCatering.com for more information.
About Penn Vet
Penn Vet is one of the world's premier veterinary schools and is the only school in Pennsylvania graduating veterinarians. Founded in 1884, the school was built on the concept of Many Species, One Medicine™. The birthplace of veterinary specialties, the school serves a distinctly diverse array of animal patients at its two campuses, from companion animals to horses to farm animals.
In Philadelphia, on Penn's campus, are the Matthew J. Ryan Veterinary Hospital of the University of Pennsylvania (Ryan Hospital) for companion animals; classrooms; research laboratories; and the School's administrative offices. The large-animal facility, New Bolton Center, in Kennett Square, PA, includes the George D. Widener Veterinary Hospital for large animals; diagnostic laboratories serving the agriculture industry; and research facilities to determine new treatment and diagnostic measures for large-animal diseases. For more information, visit http://www.vet.upenn.edu.