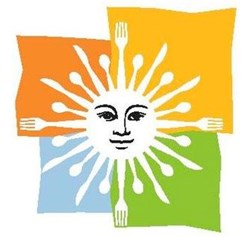 Fall is a lovely time in the Northern Virginia area, and we're eager to match that beauty with some delicious specials," says Sarah Miller
(PRWEB) September 10, 2013
September marks the end of summer and the arrival of fall, as well as the beginning of cooler weather, a great time for outside activities. With students well underway in their studies and families returning from summer vacations, many companies and families turn to autumn events and gatherings, often hosted outdoors. Saint Germain Catering is pleased to announce their September specials perfect for the month's events.
Each month, Saint Germain Catering offers a different selection of specials that are designed to satisfy a variety of tastes. September's specials feature more back-to-school offers as well as some delicious fall-themed lunches. Start the day off with a "Back To School" breakfast special that includes sweet breads and coffee cake slices with honey butter and jam, complete with individual yogurt parfait cups with fresh, seasonal berries and granola. Or, for a hot breakfast, try "The Western Scramble" breakfast special which includes scrambled eggs stuffed with cheddar cheese, jack cheese, red and green bell peppers, and onions, with roasted redskin western potatoes and a sliced fruit platter served alongside the eggs.
For lunch, Saint Germain Catering is offering an "Autumn's Best" lunch special that includes marinated tri tips grilled medium rare, sliced thinly, and drizzled with a savory mushroom cabernet sauce, with redskin mashed potatoes, a seasonal vegetable blend, a mixed autumn green salad topped with bleu cheese crumbles, walnut halves, and pears with champagne vinaigrette, along with petit pain. There's also "Fall Into Fall Sandwiches" lunch special that includes an assortment of sandwiches such as: cracked pepper turkey, roast beef and cheddar, and roasted chicken breast, served with homemade parmesan chips, Greek salad, and homemade cookies and brownies.
Saint Germain Catering, always striving to serve everyone's taste buds, is excited about the near start of the fall season. "Fall is a lovely time in the Northern Virginia area, and we're eager to match that beauty with some delicious specials," says Sarah Miller, Vice President of Saint Germain Catering.
The tradition of monthly specials is one way Saint Germain Catering offers current customers an opportunity to try something new, or for new customers to simply try Saint Germain Catering's services. Saint Germain Catering caters for numerous weddings, bridal showers, and corporate events each month. The event and corporate catering company has also provided drop-off corporate catering services for countless business lunches throughout its many years of operation. Each month features new specials that are often reflect the month in some fashion, either after the weather or after specific holidays within that month. Those looking for catering services can take a look at September's specials here. http://www.saintgermaincatering.com/items
About Saint Germain Catering
Since 1988, Saint Germain Catering has been serving the Northern Virginia, Washington DC, and Maryland area with top-notch food for a wide variety of different events, including weddings, bar mitzvahs, birthday parties, business meetings, and many more. The business regularly donates to numerous causes, including support to military families and non-interventional veterinary research. Visit SaintGermainCatering.com for more information.