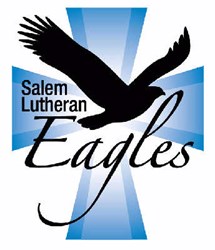 Glendale, CA (PRWEB) October 18, 2013
This October, safety, health and student elections are in focus at Salem Lutheran School as students participate in 'Walktober,' student council elections and the Great California ShakeOut—a statewide event to raise awareness and practice how to safely respond to earthquakes.
ShakeOut earthquake drills began in California in 2008 to encourage people in homes, schools, and organizations to practice what to do during earthquakes, and to improve preparedness. The ShakeOut in California is based on a model of a 7.8 magnitude on the San Andreas Fault, which will possibly happen in the future.
Salem Lutheran School reports an impressive turnout for International Walk to School Day, also known as 'Walktober,' with 76% of the student body participating. The event, which challenges students to walk at least two blocks to school, intends to encourage healthier habits, reduce environmental impact, decrease traffic congestion and support the need for local infrastructure more conducive to walking.
Walktober participants enjoyed snacks donated by Clif Kids as well as stickers and an activity sheet. For more information on Walktober, visit http://www.walkbiketoschool.org.
Student Council elections will also be held this month on Tuesday, October 22. Candidates for the seven offices must prepare a speech for a school wide assembly as well as other promotional materials to help students vote. New this year, students will get to use real voting booths to become familiar with how the voting process before they vote in real elections as an adult. The booths will be provided by the Arsalyn Program of Ludwick Family Foundation.
About Salem Lutheran School:
Blue Ribbon-winning Salem Lutheran School in Glendale, California serves students from junior kindergarten through sixth grade, providing a rigorous academic experience while emphasizing Jesus Christ as the foundation of their lives.
Salem Lutheran School was established by Salem Lutheran Church in 1948 as a ministry of the congregation to the community. Today, as an active member of the Evangelical Lutheran Education Association, we serve not only our congregation but also the greater Glendale community with our rigorous academics and fine Christian education. Our program includes computer science, art, music, choir, chapel, physical education and Spanish language instruction.