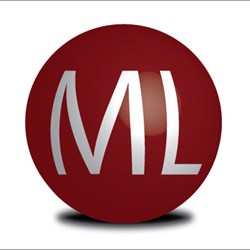 Customer feedback from insurance agents has been better than ever, which means that the business sales leads system is doing exactly what it is designed to do.
Little Falls, NJ (PRWEB) August 21, 2013
Megaleads has been keeping themselves busy this summer. They expanded and renovated their office in order to accommodate new staff to assist their customers with the new business sales leads system. They have also released a trailer for their first viral video trailer and even started an intern program. Although summer is coming to an end, Megaleads and their research and development team do not plan on taking any vacations any time soon.
As Megaleads continues to grow a large following through social media outlets such as their Facebook and Twitter pages, Megaleads and their research and development team have reported a spike in their sales due to insurance companies and agents seeking inquires about their business sales leads system. Megaleads and their R&D department are confident that the user-friendly system along with their many informative/instructional videos https://megaleads.com/video-demo.php available on the company website has helped many insurance companies empower their agents to increase their closing capabilities through solid and fresh sales leads. Megaleads' marketing manager, Route 72, is pleased to see Megaleads gain traction in the Internet marketplace. Founder and CEO of Route 72 Systems, Jim Alamia, states: "This is great news for Megaleads and their team. Customer feedback from insurance agents has been better than ever, which means that the business sales leads system is doing exactly what it is designed to do."
Megaleads has also announced that an FAQ page, https://megaleads.com/faq.php has been added to the company website. It can be accessed on the updated home page, where users can also sign up for a free "Test Drive" of the business sales leads system without any credit card commitment. The FAQ page contains loads of useful information for new users including the pricing system, account information, email downloads, searches, and the email database. Route 72 agrees that the FAQ page will be a helpful too for new customers. Jim Alamia states: "An FAQ page is a great addition to any company website. It will help many insurance agents get acquainted with the business sales leads system so they can hit the ground running."
Reference:
https://megaleads.com