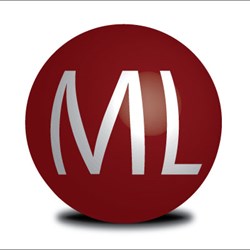 Megaleads is all about making things easy. Their user-friendly attitude has helped new customers get a leg up in the sales arena and has also helped them utilize their product to its full potential without a hitch.
Little Falls, NJ (PRWEB) November 05, 2013
Megaleads has been working hand in hand with Route 72 Systems to update their website. They have recently held a photo shoot for Megaleads and their staff that will be included on their updated About Us Page. They have also undergone a data hygiene program that will ensure deliverability and accuracy for all of their business sales leads lists for their valued customer base. With their data cleaner than ever, Megaleads looks to add another enhancement to their company website.
In an effort to keep their customers informed and knowledgeable of the professional marketing arena, Megaleads has announced that they have launched a blog page on their website (http://megaleads.com/blog). The blog can now be accessed on their updated home page for free. The informative content is designed to empower sales professionals as well as their online customer base to utilize the new Megaleads business sales leads system to its full potential. It addresses many of the frequently asked questions and issues new comers may encounter while getting accustomed to the innovative search capabilities and add-ons like their turn-key email append system and their people finder. Route 72 is impressed with Megaleads and their efforts to keep their customers up to date with their latest developments and sales leads lists. Founder and CEO of Route 72 Systems, Jim Alamia, states: "Megaleads is all about making things easy. Their user-friendly attitude has helped new customers get a leg up in the sales arena and has also helped them utilize their product to its full potential without a hitch."
In a recent post, Megaleads talked about some of their data cleaning procedures and how their methods ensure accuracy for their various email lists as well as cleaning out of date email addresses from their database. One would think that users would have to read content that is a size comparable to an encyclopedia, but Route 72 was pleasantly surprised to see that these informative posts are short, sweet, and right to the point. Jim Alamia states: "To say that Megaleads' database is big would be an understatement. But it is actually real easy to get a grasp of and the blog gives customers all the goodies they need to know. Sales professionals will no doubt appreciate Megaleads' blog because time is money, and they know that in this competitive market they cannot spend all day reading a computer screen."
Reference:
https://megaleads.com
Contact:
https://megaleads.com/contact.php