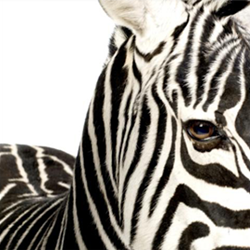 Focus sales resources on deals with the highest probability of closing with the Zebra Scoring and Qualification Salesforce app.
Milwaukee, WI (PRWEB) November 04, 2014
The Zebra Scoring and Qualification Tool, a sales process improvement app for complex sales, is now available to Enterprise-level Salesforce customers through its AppExchange. Developed by leading sales process improvement company, Selling to Zebras, the app provides a step-by-step methodology for qualifying complex sales within the Salesforce interface.
The Zebra Scoring and Qualification Tool guides users through the evaluation of prospects and ensures that sales efforts remain focused on the most promising opportunities. The app includes:

A template for creating a profile of the user's Zebra (perfect prospect)
A process for prioritizing all opportunities using the Zebra Scoring system
An easy-to-use, color-coded dashboard that prioritizes opportunities in red, yellow and green based on Zebra Scores
"Building Your Zebra" e-book to guide users through the process
The Zebra Qualification and Scoring Tool empowers users with a robust sales methodology conveniently located within the CRM they use every day.
The Zebra Qualification and Scoring Tool is the simple answer to closing complex sales.
About Selling to Zebras
Selling to Zebras is a global leader in sales process improvement. The company teaches sales professionals how to close 90% of business they pursue with greater ease, speed and profitability. Unlike other sales process improvement companies, we provide process efficiency tools, sales software and management support tools to ensure results. We have been described by some of our customers as the "Challenger Sale" with tools.
Our results speak for themselves. Using our methodology, customers have:

reduced sales cycles by 21-151%
increased average deal size by 13-45%
increased pipeline close rates by 102-964%
In addition, five customers within the last few years have been acquired with favorable multiples.
Closing high-value accounts requires an effective and well-implemented strategic sales process. Selling to Zebras is the sales acceleration company with proven results.