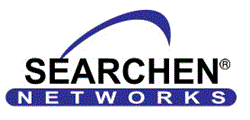 We often educate our customers on the benefit of owning multiple domain names and how they can help grow your business
New York, NY (PRWEB) November 06, 2013
SEARCHEN®, Internet advertising and Search Engine Optimization Company based in New York, has announced the release and launch of SalesPositions.net; an easy to remember generic website address for recruiting and filling sales positions: http://www.SalesPositions.net.
"At SEARCHEN®, providing domain names for our customers as well as self-service tools enabling users to search and find great domains out of the hundreds of millions already taken has been one of our many core service offerings since 2004," said John Colascione, Chief Executive Officer of Searchen Networks Inc. "We often educate our customers on the benefit of owning multiple domain names and how they can help grow your business. SalesPositions.net will do just that by helping our company in the recruiting process as we grow our sales team for 2014.
About SEARCHEN NETWORKS®
Searchen Networks ® is a pioneer in search engine marketing. The SEARCHEN® mission is, and has always been, to provide services poised at increasing a company's overall visibility on the Internet. Providing customers around the world with Internet domain names (web addresses), web hosting, SSL certificates and more, Searchen Networks ® services its own network of media properties and provides expert Internet advertising consulting to a select group of clients throughout the United States.
For more information please visit: http://www.searchen.com.