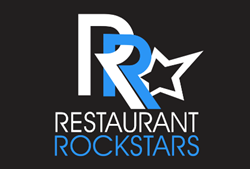 Our program trains waitstaff to deliver the type of standout dining experiences that leads to repeat business, word of mouth buzz, positive online reviews and higher check averages.
Newry, ME (PRWEB) January 28, 2014
Leading restaurant training developer Restaurant Rockstars announces the launch of Sales Stars, a one-of-a-kind online restaurant training program designed to increase check averages, sales and profits while providing a superior level of service to guests.
According to Roger Beaudoin, CEO of Restaurant Rockstars and 20-year veteran restaurateur and training innovator, too many restaurants train employees on service—yet fail to spend adequate time training front-of-house staff to sell.
Beaudoin, a member of the Maine Restaurant Association Board of Directors, advises that service and the ability to sell and up-sell are critical to restaurants' bottom line in the increasingly competitive environment and uncertain economy. He points out that the earnings difference between an untrained 'order taker's' sales and the sales of a trained 'Sales Star' in his own seasonal full-service restaurant equates to $15,000 annually, per server. With 16 servers on a floor, a restaurant owner could be leaving well over $200,000 in lost opportunity and sales on the table without properly trained staff.
The new Sales Stars program is the solution.
Designed to turn order takers into opportunists and effective brand ambassadors for their restaurants, the training includes three unique modules tailored to servers, bartenders, hosts and bussers (who are perfect servers in training) and covers hidden opportunities most wait staff miss in delivering guest experience and sales. A fourth bonus module with more than 20 proven training and team building exercises, contests and incentives to reinforce and convert the content into a powerful competitive advantage for your restaurant.
"Too many restaurants are leaving their lifeblood—sales—in the hands of servers lacking proper training. These restaurants are losing tens of thousands of dollars each month. Guests are often first-time visitors unaware of 'what's great' about your restaurant. Diners are not just looking for food & drink, but a complete dining experience," said Beaudoin "Our program trains staff to deliver the type of standout dining experiences that leads to repeat business, word of mouth buzz, positive online reviews and higher check averages."
For more information or to purchase Restaurant Rockstars hospitality and sales training programs, visit http://www.restaurantrockstars.com or email us at support(at)restaurantrockstars(dot)com.
About Restaurant Rockstars
Restaurant Rock Stars is a proven hospitality and sales training solution for busy full-service restaurants. Our mission is to transform restaurant 'Order Takers' into 'SALES STARS' to increase restaurant sales and server gratuities while providing superior service and entertaining dining experiences to guests. Our SALES STARS training is an online turn-key training program that systemizes the training function and builds competitive and team spirit. Our website is membership based with the option to renew each year, to capitalize on high restaurant industry turnover.
Restaurants across the United States (and other gratuity-based countries) are missing hundreds of thousands of dollars annually in lost sales and opportunity due to guests receiving ordinary dining experiences.