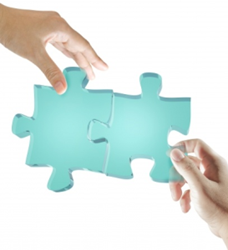 Join us and earn your black belt in networking! - Sales Evolution
Broomall, PA (PRWEB) October 13, 2014
Tickets are now on sale for the October 28th event "Networking Ninja – Earn Your Black Belt in Networking!" A collaborative effort from well-known networking gurus Scott Messer from Sales Evolution and Bobbie Raffetto from All About Leverage, LLC, this event aims to give attendees the tools to network effectively as well as keep up with up-to-the-minute trends and technologies. All networkers are welcome, no matter their skill level.
Sales Evolution, a "non-traditional business sales coach and training techniques help improve your sales skills and achieve desired goals," and All About Leverage, an "executive coaching, professional training, and social selling implementation company," are giving all attendees a money-back satisfaction guarantee.
From the event's website, "Networking is both a skill and an art. From white belt (newbie to networking), to black belt (have the skills and are beginning your journey), to Master Black Belt (have years of experience and continuing to sharpen your skills), this is the networking class for you!"
Taking place at Philadelphia, PA's Pyramid Club on Tuesday, October 28th, from 9 a.m. to 12 p.m., "Networking Ninja – Earn Your Black Belt in Networking!" tickets are on sale—without any online booking fees—right now for $250.00.
About Scott Messer, Principal & Coach
Scott has over 25 years of experience as a business development professional and serial entrepreneur. Before starting Sales Evolution, LLC Scott held several sales, sales management, and executive positions for several large businesses. He helped these firms launch new products and services, establish sales territories and raise their capital.
Scott is known as a true "grinder" and has the ability to cut through the static and get down to the real issues in any buying situation. This ability that Scott has is why so many clients come to him for coaching when they need help with really tough deals that need to move forward.
About Sales Evolution, LLC
Sales Evolution offers a systematic approach that focuses on sales skills and applying the most effective processes that help to improve business development. Many sales training companies concentrate on motivation or technique; however, Sales Evolution helps to balance methodology with behavioral assumptions that create a powerful combination that buyers cannot resist.