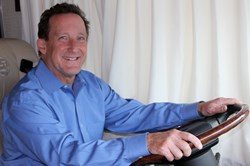 You need more than sales skills to be successful long term
Washington, D.C. (PRWEB) November 26, 2013
After years of working with and training sales professionals, Universal Sales Truths (UST) CEO Scott Dunkel continually heard one response: they don't teach this in college. Today, Scott releases a new training program, specifically designed for college students considering sales as a profession.
"Developing basic sales skills is only one component of long-term success in professional B2B sales," said Scott Dunkel, CEO and founder of UST. "There are a host of other skills that need to be developed and perfected in order to maximize your potential and hit your numbers on a consistent basis."
To help college students acclimate to a corporate sales environment, UST has developed a series of modules that will help foster this objective. In this new program, Dunkel offers a variety of key skills, techniques, common misconceptions and mistakes, and career path options.
The program begins with determining whether sales is the correct path for the individual, and if so, what industry would be the best fit. Once decided that sales is the correct path, the trainee will proceed with extensive individual, one-on-one coaching from career sales executives that have proven themselves throughout the years.
With this, students will view the full life cycle of a sales professional - through the highs and lows, and many important career choices. The next step is an overview of how marketing and sales presentations can affect a client's perspective on your offerings.
Finally, the sales program will conclude with interview preparation – resume building, cover letters, industry lingo and best practices.
With this course, Dunkel is confident these students can quickly adapt to and flourish in a new corporate sales environment. Individual topics covered throughout the course are listed below, and cover the most important subjects needed to succeed in sales:

Working with sales management
Resource selection
Financial selling
Business entertainment
Territory management skills
Time management/maximizing time internally and externally
Proposal and Presentation skills
Managing money through the ups and downs of commission sales
How to put a prospect at ease on the first call
Knowing when to fire a customer
Some of these topics are covered in Scott's book of sales secrets, What They Don't Teach You in Sales School, and it is suggested that students read this before entering the program.
Running a sales territory parallels owning a small business very closely. When running a small business, the owner must keep both the customer and employees happy. The same is true for a sales executive. A successful sales executive must focus energy both internally and externally. If a representative does not pay attention to both their corporate resources and their management team, they will not be employed long term, regardless of sales performance. This course has a deep focus on the big picture of sales, and how to balance personal, customer and corporate needs.
Although these modules were specifically developed for college graduates beginning their sales careers, the topics covered can benefit all sales executives interested in refreshing their corporate B2B skills, or learning new techniques.
About Universal Sales Truths
UST provides resources for career-minded sales folks. These resources focus on issues and challenges that professional sales executives face that are typically not written about in traditional sales publications. UST believes that conventional sales training along specific product, industry and competitive training are only part of the picture. In order to maximize potential, sales experts must develop a strong foundation. This foundation is based on 5 UNIVERSAL SALES TRUTHS that stand the test of time. Regardless of the product or service represented, in order to be the best sales professional – these "TRUTHS" should be adhered to. For more information, please visit http://universalsalestruths.com/.